Congratulations to Michael Clements - Too Wicked!
The Too Wicked team took care of all the Fleet One series Championships again for the 2019 season.
Fleet rankings were handed out at the Fleet Captain's Dinner on October 18th at the Royal Vancouver Yacht Club.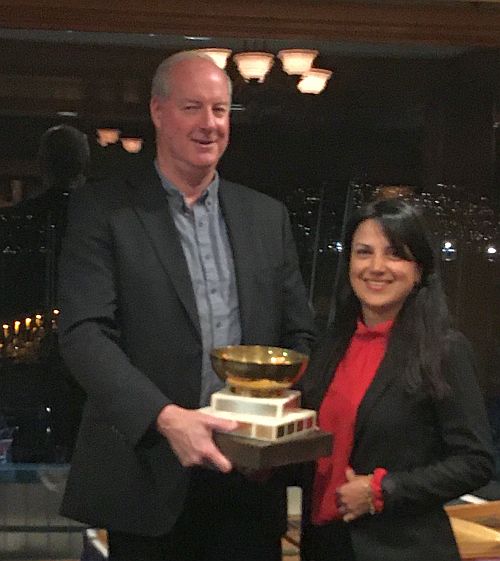 Michael and Afrouz accepting the "Annie P" Trophy awarded annually for the winner of the Fleet One Wednesday Evening Series.
Michael and crew also took home the honours for all the Fleet One series including Fleet Champion, Out of Bay and In Bay Series.