A Great Regatta in a beautiful setting.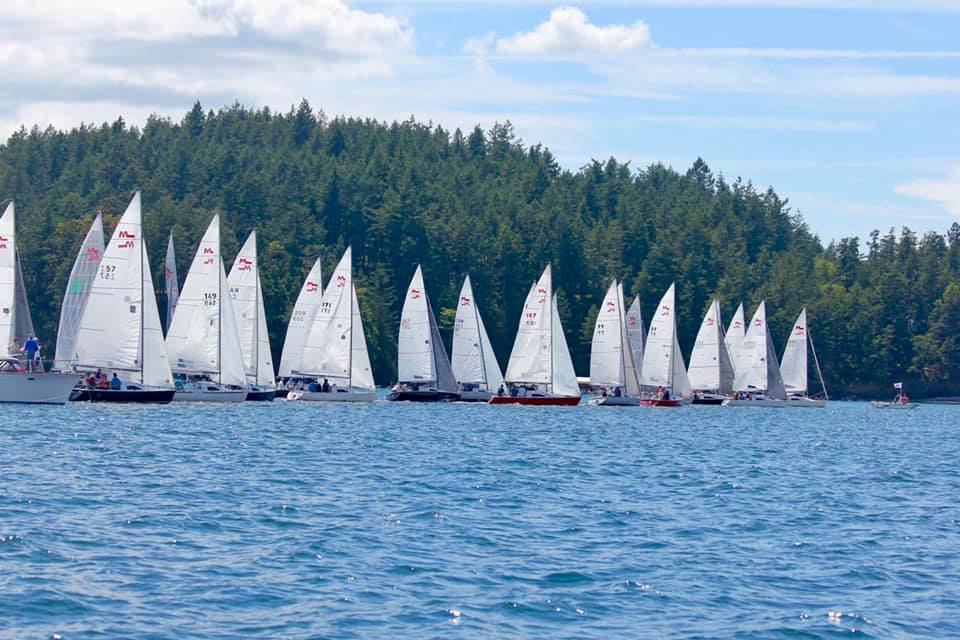 Photo courtesy Stephanie Campbell
Congratulations to Michael George and crew on 'All In' from Marina Del Rey for taking home the Big M perpetual trophy.
Michael Clements and crew on Too Wicked  were second with Alex Fox and crew on Dark Horse, third.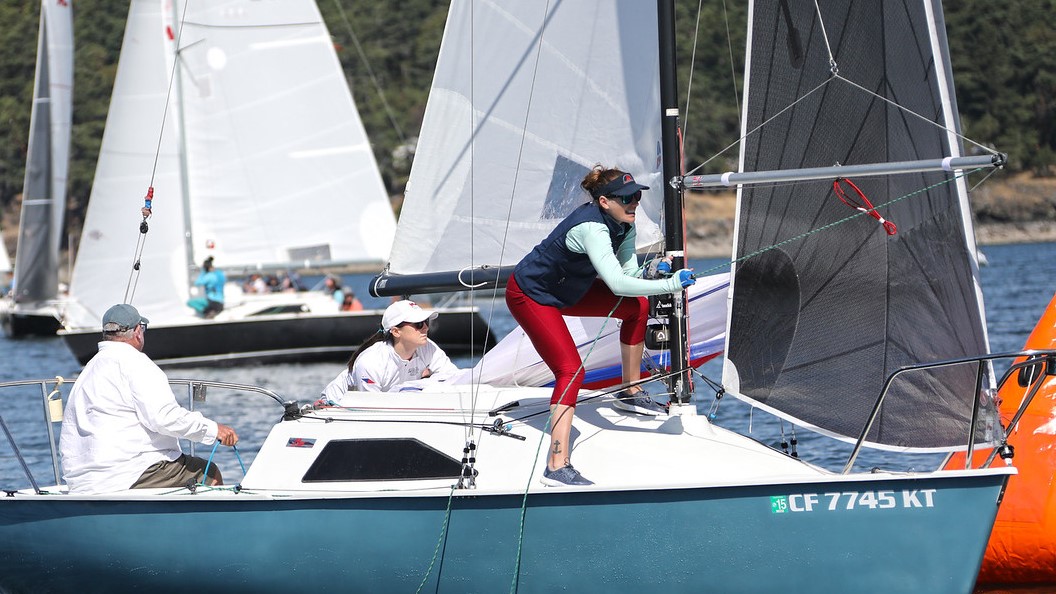 Michael George, Jen Arrington and Jen Hylander with Alan Field hidden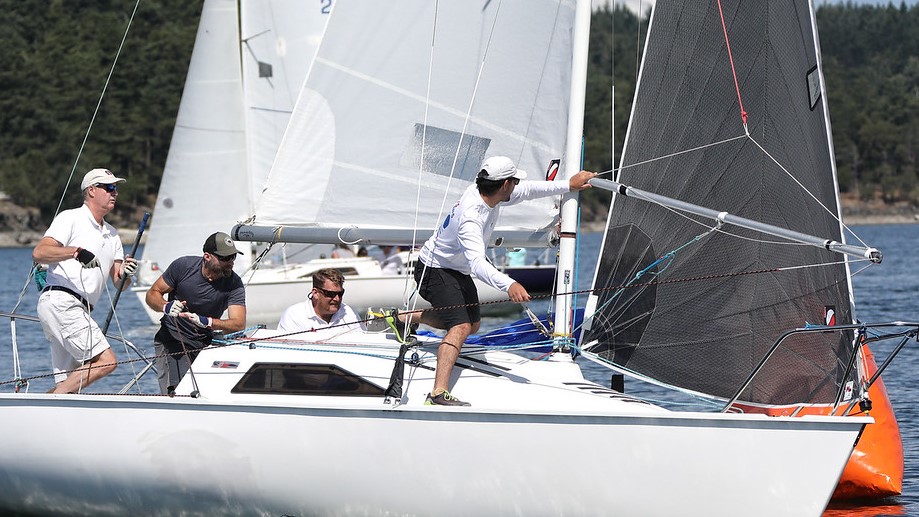 Michael Clements, Mica Van der Heide, Michael Jarrott, Justin Hall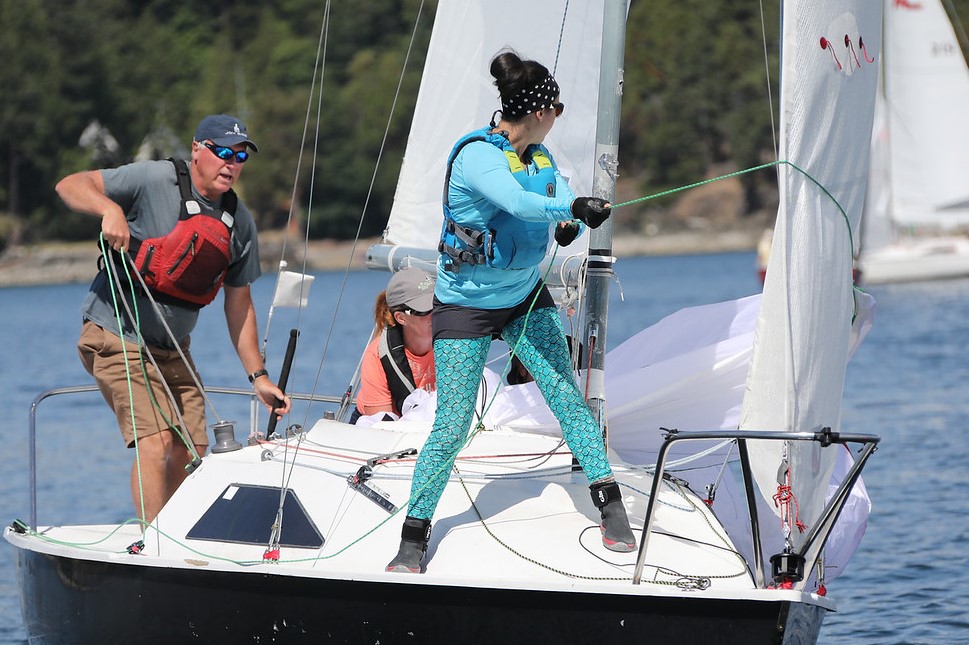 3rd place: Alex Fox, Heidi Leckenby, Lou Hamel, Karl Forsberg
West Sound on Orcas Island was a terrific venue with friendly if shifty breezes and the Orcas Island Yacht Club put on a fantastic Regatta.  Congratulations to Ken Machtley and the organizing crew for raising the bar on hosting the North Americans in the Pacific Northwest.  Can't beat good food, good music, good weather, and catch up with old friends, to make a truly enjoyable event.  West Sound is a great venue and certainly on the map for more 242ers from now on!
It was a test for everyone - a fun test!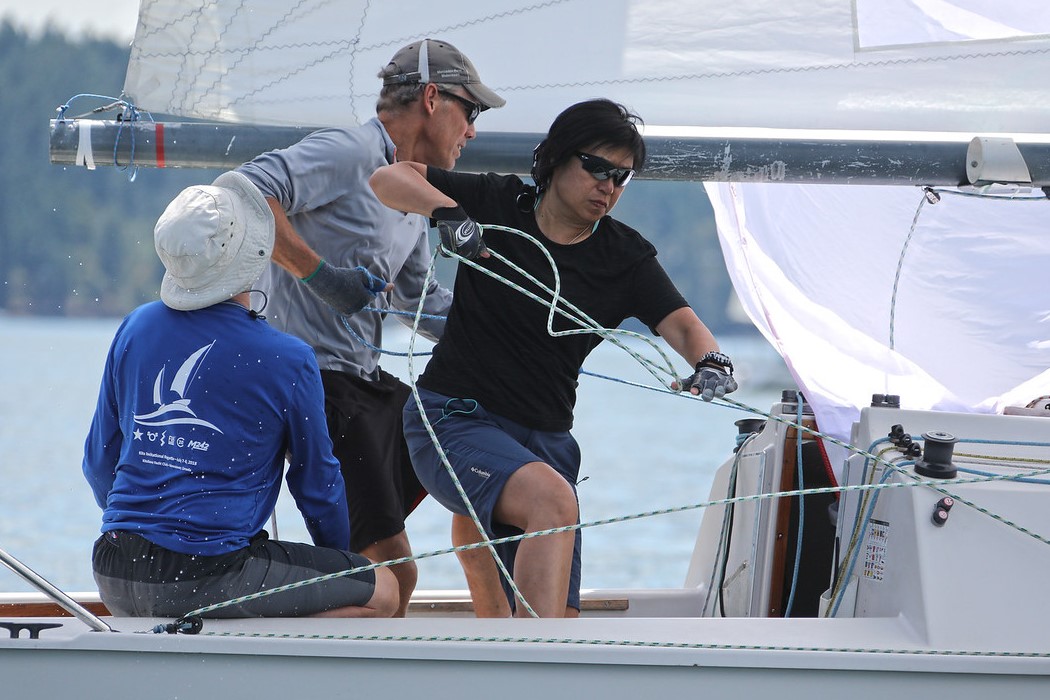 Matt Collingwood, Tim Murphy and Connie Leung taking care of business on Dirty Dog