Expansion of the Kootenay Lake M242 Group
On March 24th the 6th boat of 2021 changed hands: Don Bardenhagen of Sylvan Lake, Alberta, sold Steel Breeze (hull #63, listed July 31, 2018, for CDN$10,000) to Gary & Anne Armstrong of Nelson, BC.
Gary & Anne already own Coal Dust (hull #45), and their present plan is to launch both boats this summer and generate some excitement around the Martin 242 Class in the Kootenay's by inviting competent sailors to race one of the boats in their local races. They would then sell one of the boats to an interested sailor/racer in the Region, and ideally the new owner would buy the boat with the idea of racing it in the Kootenay Lake area. Steel Breeze will be the 5th 242 in the Kootenay's.
With a grey hull and epoxy bottom, Steel Breeze was built in 1983. It is competitive and in race-ready condition and was out of the water for the past 6-7 years. It came with a road trailer, 3 main sails, 3 jibs, 2 spinnakers, a 3.5HP Mercury outboard, and is minimum weight. It came with a partially-completed Measurement Certificate.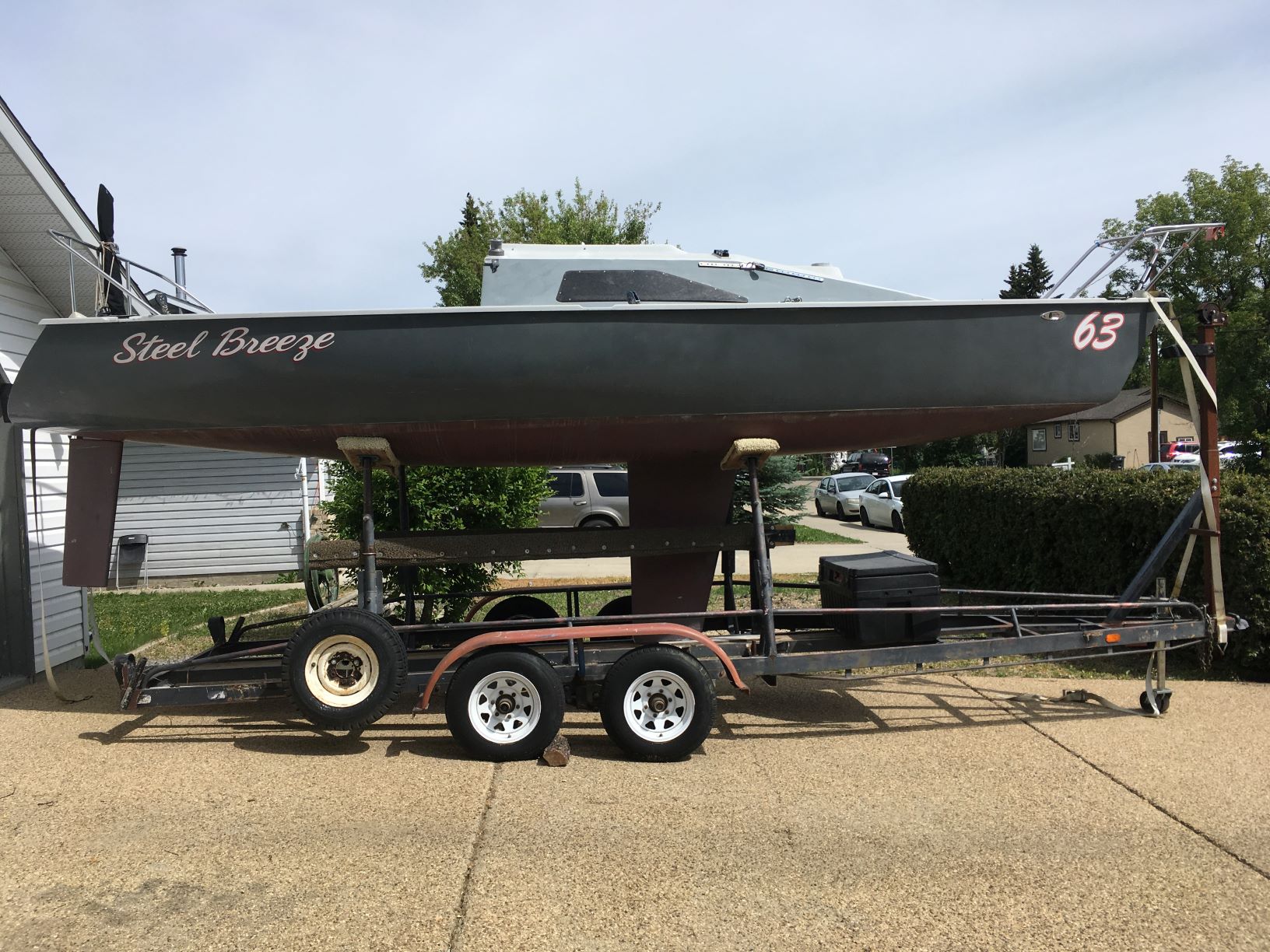 Nice work expanding the Kootenay Lake M242 footprint, Gary & Anne!
---