A Family AffairJalapeno
is another historic Martin 242 – hull #3 built in 1981. Jalapeno was raced out of Squamish Yacht Club (SYC) for many years by the Chuck Spani and Ron Vandergaag families.  The family crew consisted of their wives and/or their sons.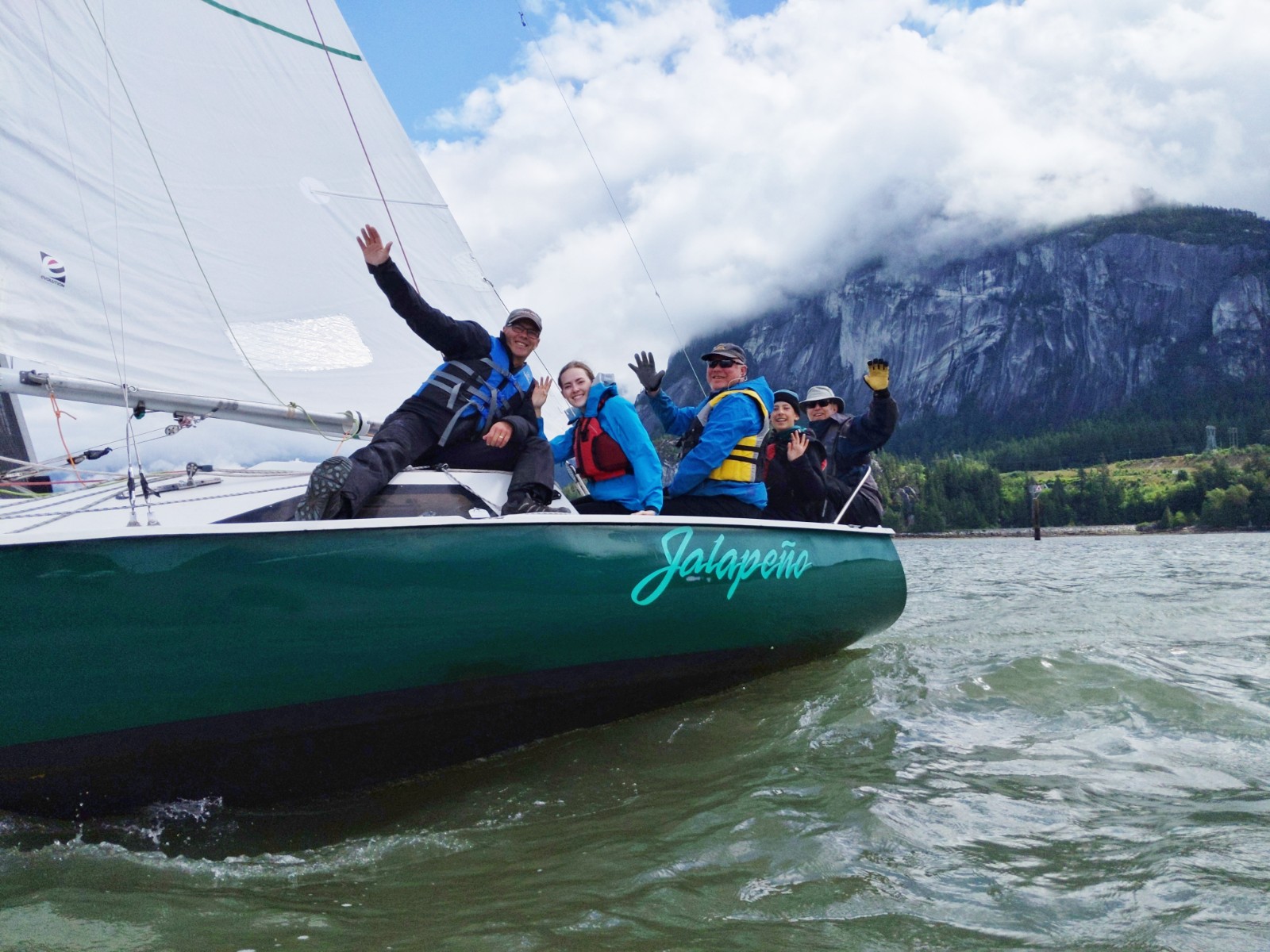 For the past fifteen years however, Jalapeno has been owned and raced out of SYC by the Chelswick family.  The crew has always been dad Ralph, along with sons Kirk and Trevor.  The fourth was usually a Junior sailor from our SYC Sailing School, which Trevor and Ralph founded.  Two years ago, at the age of eleven, grandson Gavin became the full time fourth crew member.  That made three generations of Chelswick guys. Very cool! On occasion the Jalapeno crew is also joined by grand-daughter Kailey, such as on the local Father's Day race.
The four guys also have their own boats.  They include three sailboats (Opti, Hobi 18, Nautilus 40) and one powerboat (Maxum 21).  The net result is no shortage of opinions on race day.
A real plus is that Sunday Race day brings the whole family together, which may not occur that often otherwise considering their busy schedules. Apré Sunday race might also include a Sunday family dinner.
The Martin 242 Jalapeno: truly "A Family Affair".
---