Welcome to the Regional Fleet - Peter Grimm and Family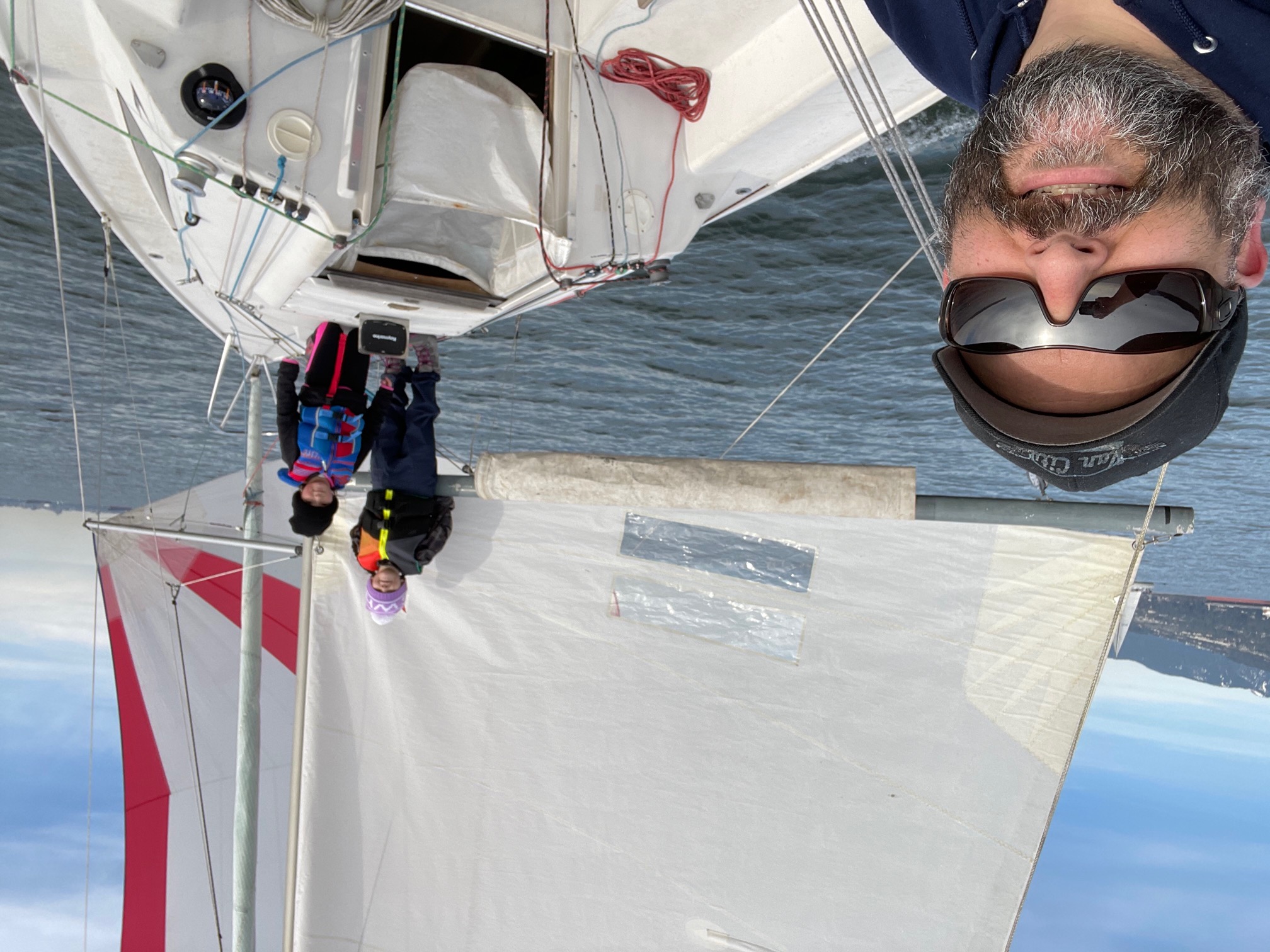 On February 16th the 3rd boat of 2021 changed hands: Chris Bligh of Vancouver, BC, sold King Julian (hull #149), to Peter Grimm & family of Kitsilano Yacht Club. Peter is a very experienced 505 racer who joined Kits when he was 8 years old. He and his father Fred used to race on King Julian (M&M back then) when Peter was a teenager, and Peter plans on doing the same on the boat with his kids Evadine and Valentina, in turn, with his wife Stefanie. The boat has been renamed M&M again at the request of Peter's kids, who like the name and planned the colorful hull graphics.
With a white hull, King Julian was listed for CDN$15,000 including newer racing sails and a road trailer which doubles as a yard dolly. With a faired hull and keel it is in very good race-ready condition (previously named Panique and multiple North Americans winner). It came with a brand new mast and is basically a turn-key boat to step into and win a North Americans with. The boat measured in almost perfectly and came with a current 2016 Measurement Certificate. Peter spent the last month making a few changes to the boat plus he built a custom yard dolly for it.
In the attached photos you see the boat getting ready for its trip to Kitsilano Yacht Club, and then the inaugural sail on Saturday March 13 with Peter, his kids, and his father, Fred. During the sail, Evadine and Valentina were apparently all smiles and said a number of times "M&M is the best boat ever!" Peter said he couldn't have asked for a better day to try everything out and zip up to Lighthouse Park and back.
Welcome to the Regional Fleet, Peter, Stefanie, Evadine, and Valentina, and enjoy your first 242!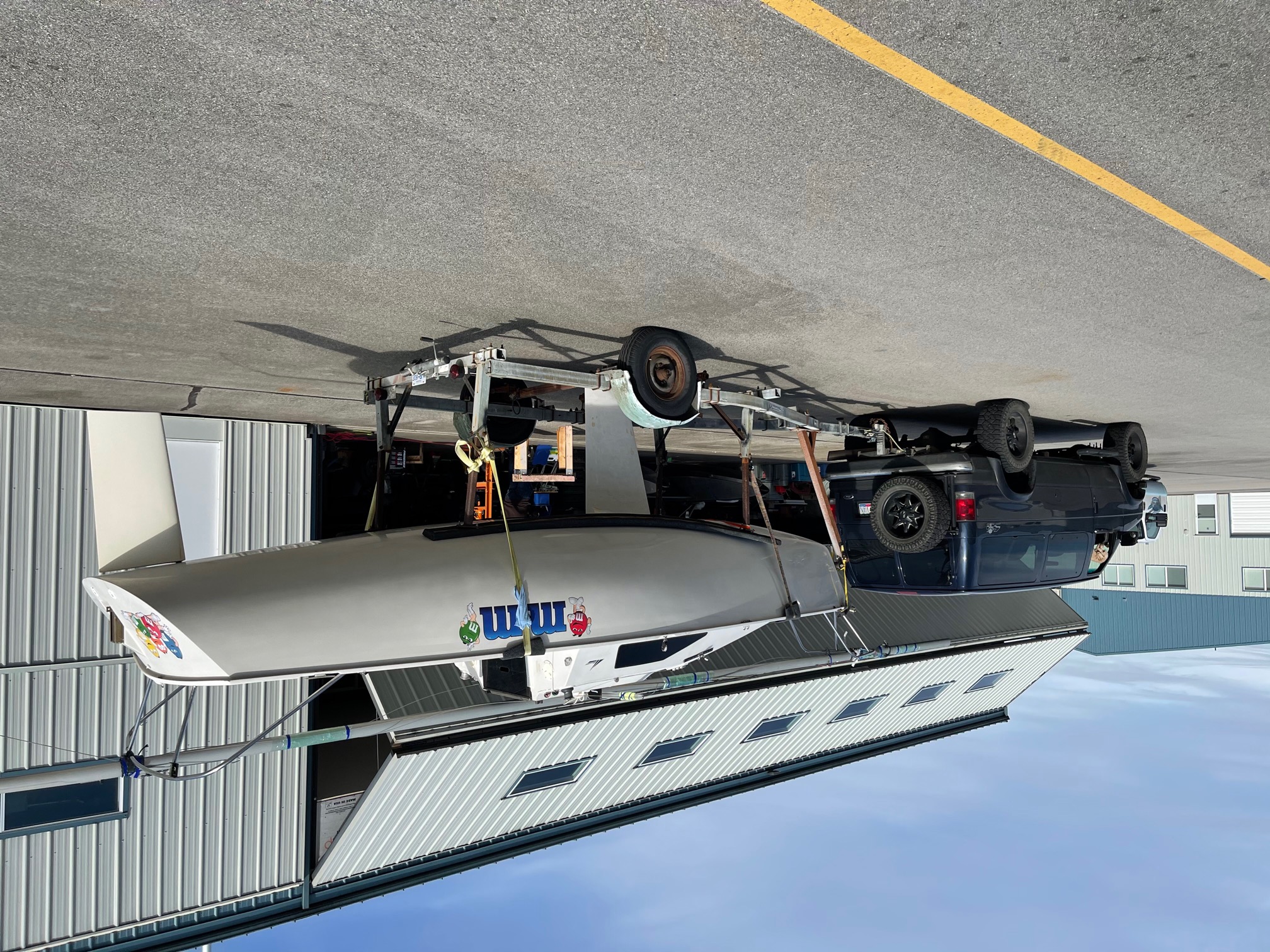 GREAT CREW!