Welcome to the Regional Fleet - Robert Britten & Jose Grandizo
On March 24th the 5th boat of 2021 changed hands: Luke Acker of Victoria, BC, sold No Worries (hull #266), to Robert Britten and Jose Grandizo of the Royal Victoria Yacht Club via a private transaction for CDN$9,000. Robert and Jose are very experienced racers who most recently jointly-owned a Melges 24 and competed at the 2018 Worlds in Esquimalt finishing 10th overall and 1st in the Corinthian Division.
While the Martin 242 is a new class for Jose, Bob has crewed at several North American Championships with skippers such as Jack Miller, Gerry Thompson, Jim Allen and Alex Fox: he has always really enjoyed the Fleet and the boat.
With a white hull, No Worries came with a yard trailer, newer outboard, two mains, and a new jib and jib sock. The boat hull/keel/rudder measured in perfectly and it came with a current, mostly-completed 2016 Measurement Certificate.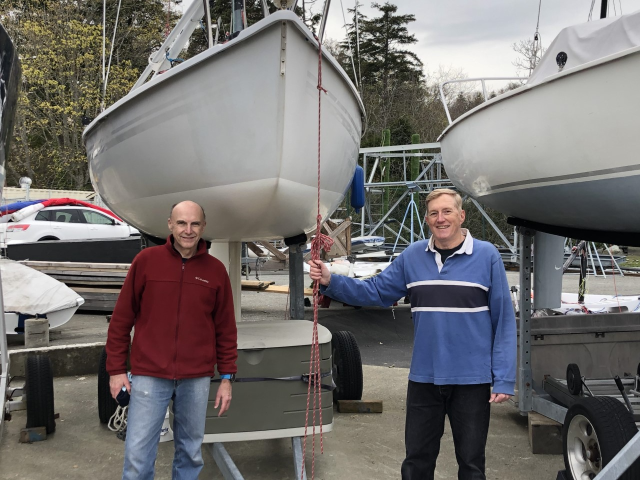 Welcome to the Regional Fleet, Robert and Jose, and enjoy your first 242!
---