Fleet Captain's Dinner - Oct. 19
This is the day after Pot is legal!
Unfortunately, the Club doesn't yet offer 'essential' oils as condiments,
nor 'special' double chocolate tortes,
but you can still enjoy yourself or, if stressed, take the edge off
and heighten the flavours of this wonderful meal!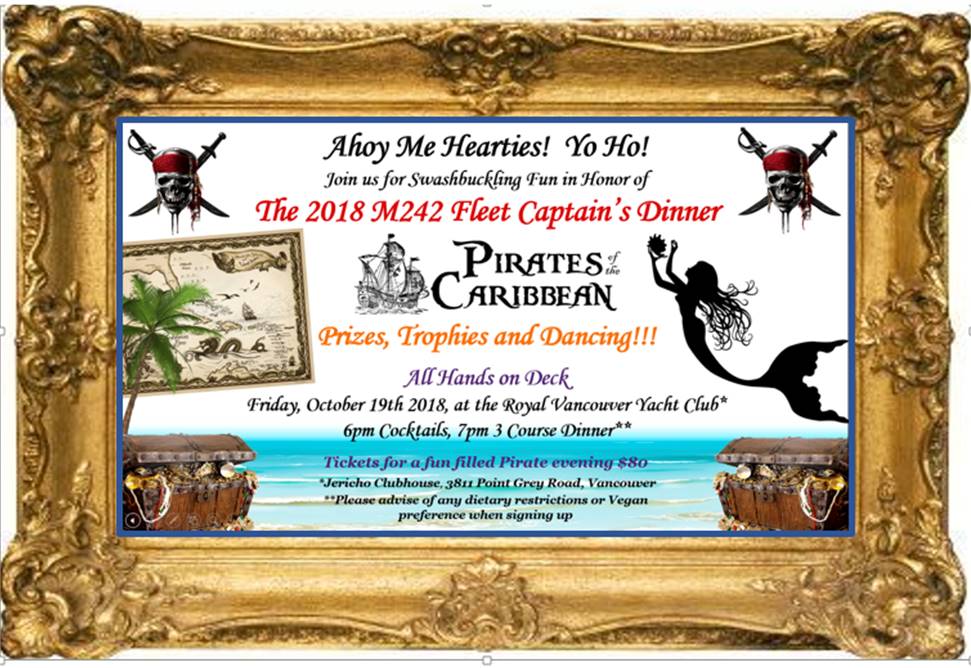 DINNER TICKETS
Please let us know the name of your party and note the names of who is coming if possible.

If vegan meals are required, how many?

Please note if there are dietary restrictions for anyone. You may be contacted further if clarification is needed.
Click on the "Buy Now" button and you will be taken to the PayPal site where you can pay by PayPal or Credit Card.
ATTENDEES thru PAYPAL
10/11/2018
Craig Strand
Ken Machtley
Michael Clements
Jim, Dave, Elizabeth, Melissa, Phil, Karren
Peter Langille, D Kihara
Adrienne Mennell
Cedric Carter, Erika Siren
Brian & Christine Trainor, Paul Watson, Maggie Drinkwater
Fabian  & Jo Hope
tim murphy and lynn raymond
Jeremy & Tara Smith
Allan and Clare Strain
John and Doreen Dew
Ian Dube & Sherileen Gray
Colin Potter
Brenda Bevis
Mathew Collingwood
Olga Kuznetsova
Darren and Erika
Paul Piaseczny
Thermopylae Regatta Results
FLEET TWO FUN IN VICTORIA
Michael Clements makes sure the results are recorded!  Well done Star Point with Jeremy Smith and Michael.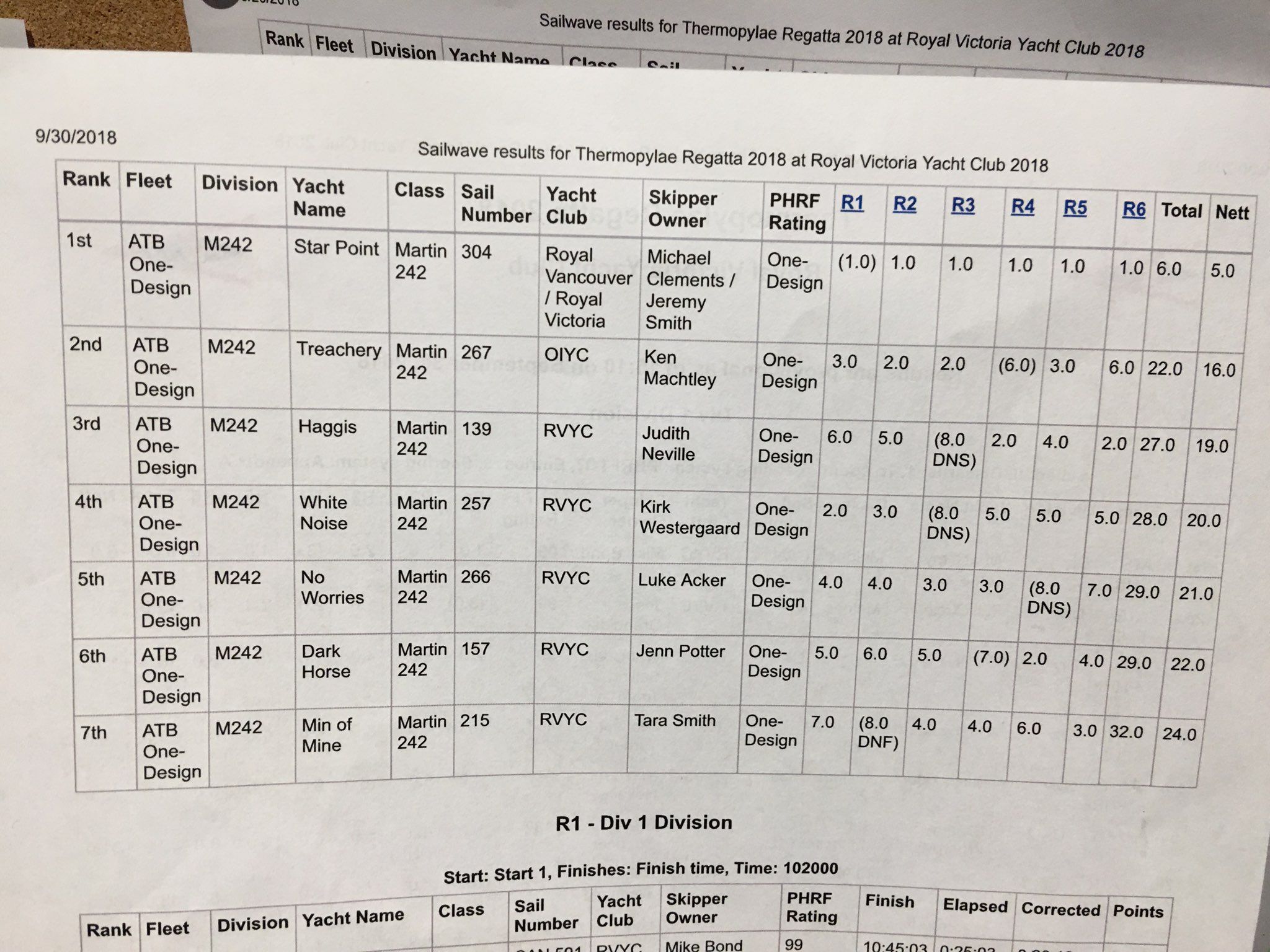 HELP US OUT
Ken Machtley(Treachery #267) from Fleet 2 (Orcas Island division) has sent out a questionnaire to find out support for holding the North American Championship Regatta in the West Sound area of Washington and which dates are most popular.
Please check your spam/junk mail folders if you haven't seen his email and please respond as soon as possible to that planning for next year's Championship can proceed.
-----------------------------------------