Join us for the M242 Fleet Captain's Dinner
There are links to tickets below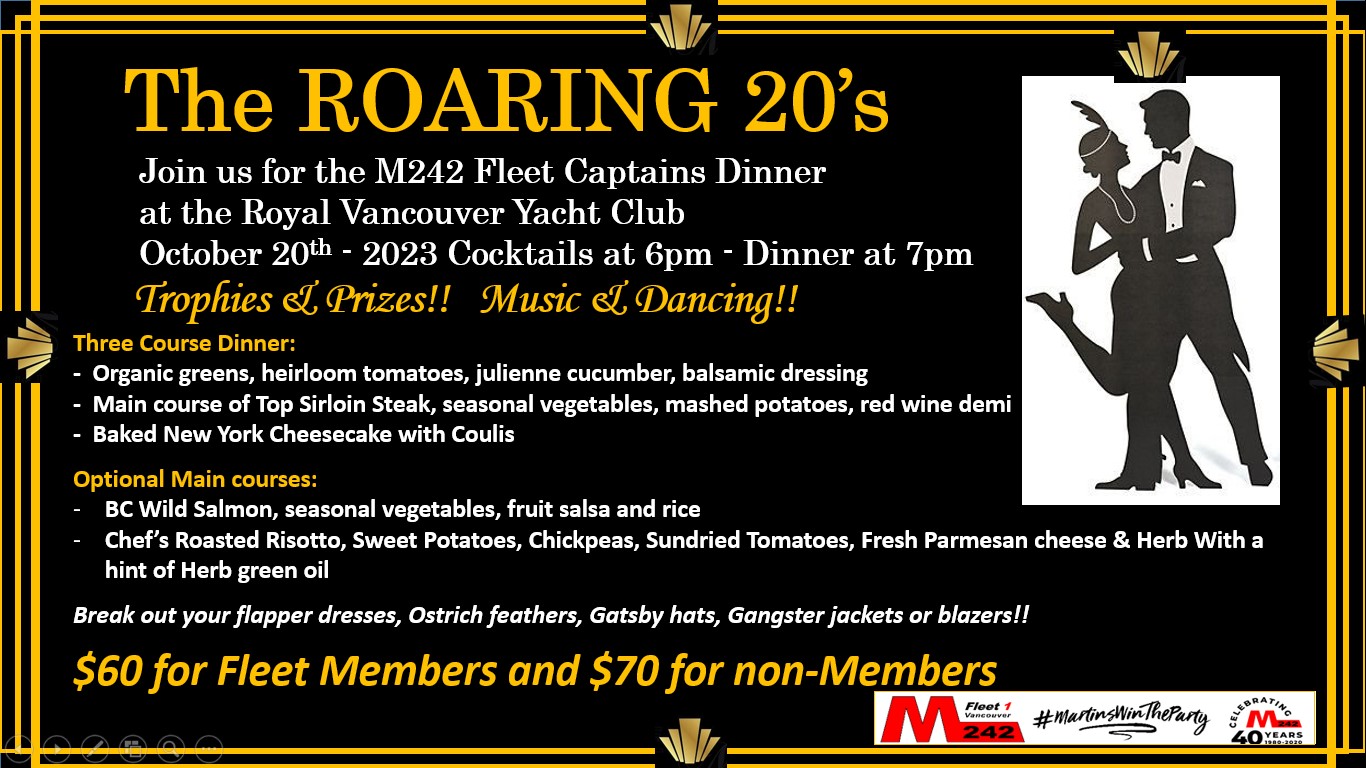 To Register:
1. Send an e-transfer to This email address is being protected from spambots. You need JavaScript enabled to view it. and
2. Send an email to the same address with your name(s) and dinner choice(s).
OR,
3. Use the following forms to purchase either Member OR Non-member dinners through PayPal (Debit and Credit cards accepted) at the links below:
DINNER TICKETS FOR FLEET MEMBERS HERE ⇐

and

NON-MEMBER Tickets HERE. ⇐

---

Last RVYC Wednesday Night Racing Sept 13th - M242 Beer Night, Prize Giving & RVYC Live Band! 
September 13 is the last Wednesday Night Racing of the year, and it will go out with a bang.
The M242 Fleet Beer Night will be on tap for M242 Members (
1 free beer each
) plus a live band and also awarding of 6 perpetual trophies to the M242 winners of the 5 monthly Series and the Overall WNR Series (spoiler alert: Phil & Reto on Back in Black appear to have a lock on everything except perhaps the September Series - TBD in a battle with other top boats).  See you there!!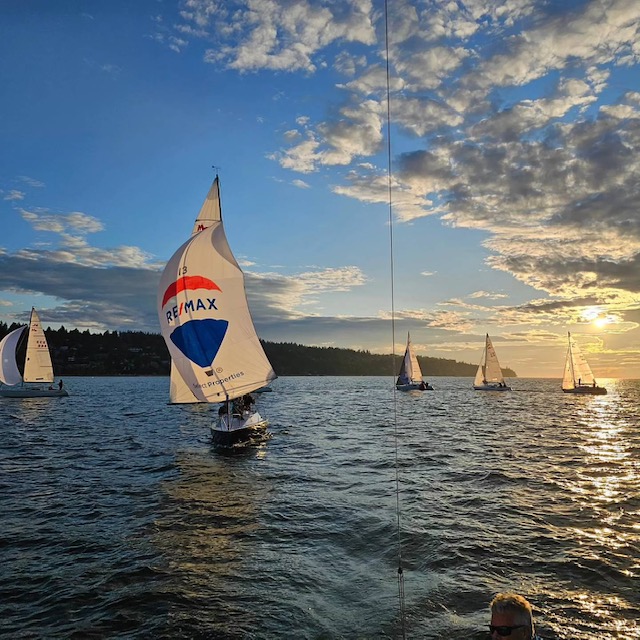 Reto and Phil - Team Back in Black
---
Matt Sullivan & Simply Red Team Score a Hat Trick
On the last evening of the RVYC August Wednesday Series, Matt Sullivan, sailing Simply Red (#8) after taking ownership earlier this year, pulled out all the stops and won all three races that night to pull off 3rd in the Series:
Results
Congratulations!
---
RVYC Prize Giving
Put the November 2nd date in your Calendar as a placeholder for the Annual RVYC Prize Giving event.
The signup process and pricing will be announced soon.
---
Fleet Captain's Dinner - The Roaring 20's
Put the October 20th date in your Calendar as a placeholder for the Annual Fleet Captain's Dinner, and the theme this year is "The Roaring 20's".
The signup process and pricing will be announced soon.
---
100th Anniversary Gray Creek Regatta Report
A dozen or so boats of various kinds attended the 100th Anniversary Gray Creek Regatta in Crawford Bay, an offshoot of Kootenay Lake in the BC Interior. Two Martin 242's took part in the event, with Anne Armstrong's "Coal Dust" winning Division B with 6 straight bullets in the light to medium winds (with a few strong blasts thrown in for good measure - typical lake sailing conditions). Anne arranged for Michael Clements and Ella Li to travel up from Vancouver to race with her, and Zak Grove (who also owns a 242 on a nearby lake) made up the 4th slot. The Organizing Committee did a great job as usual and the social events were lots of fun.  Perhaps a few more M242's will participate in the event next year.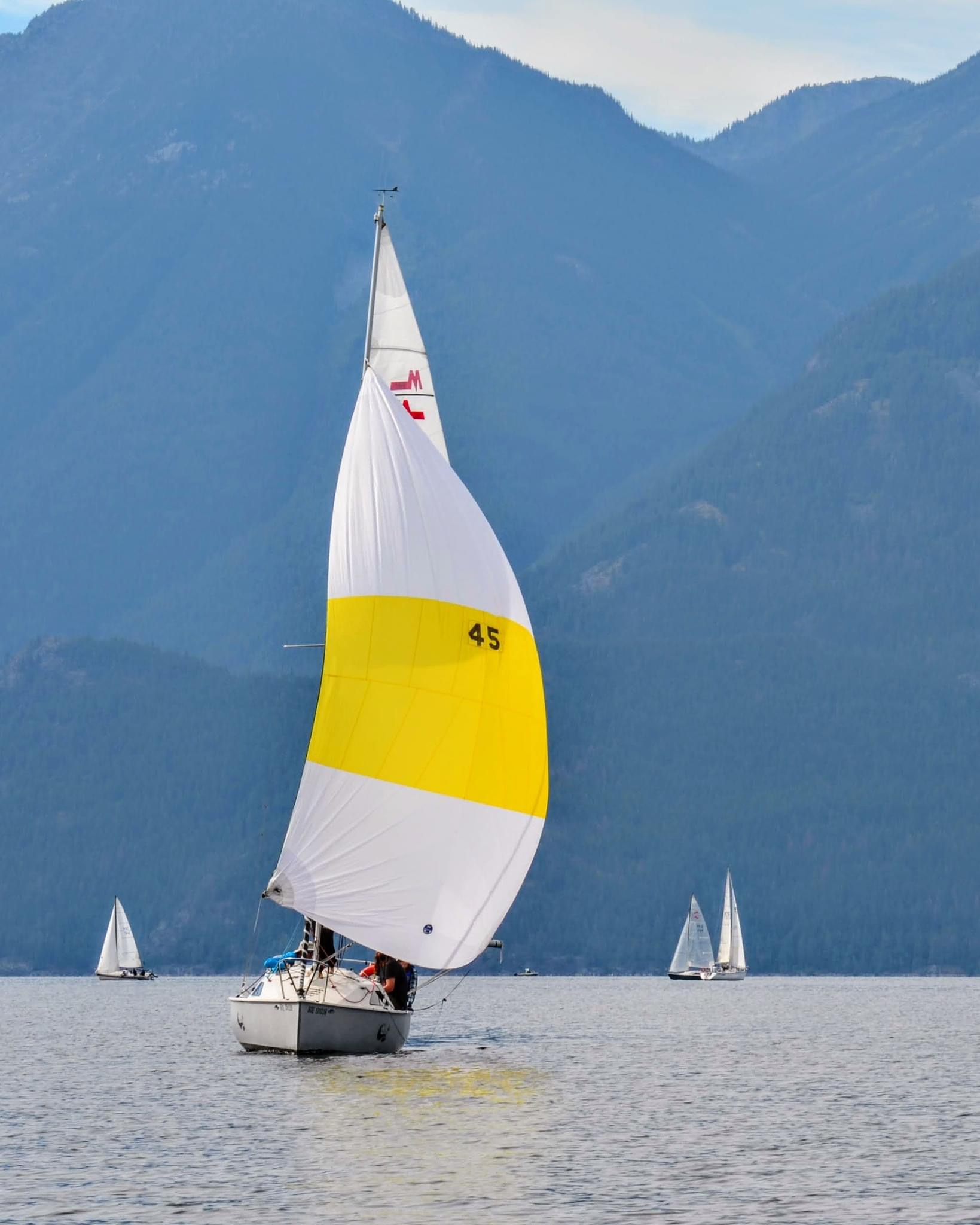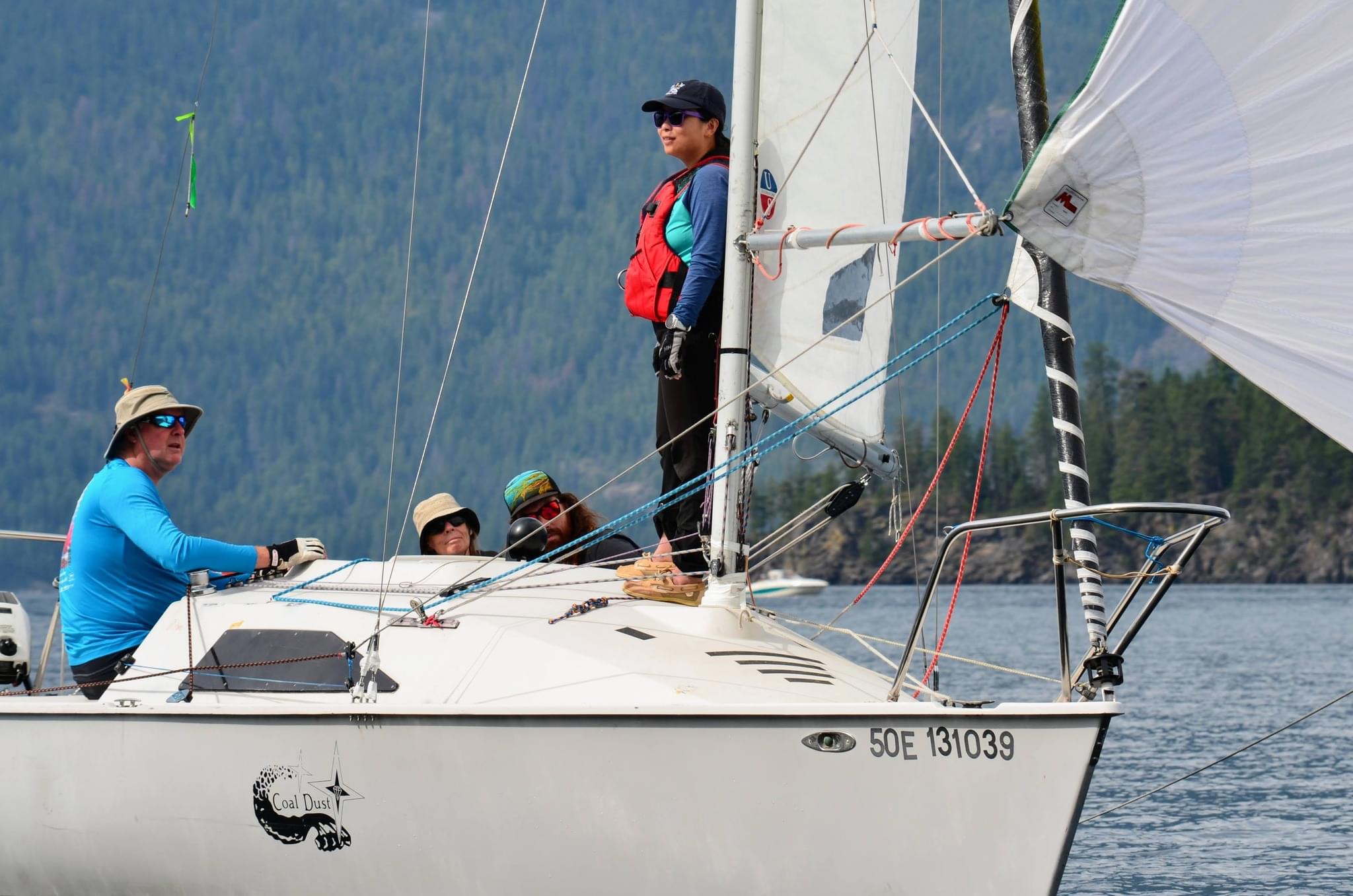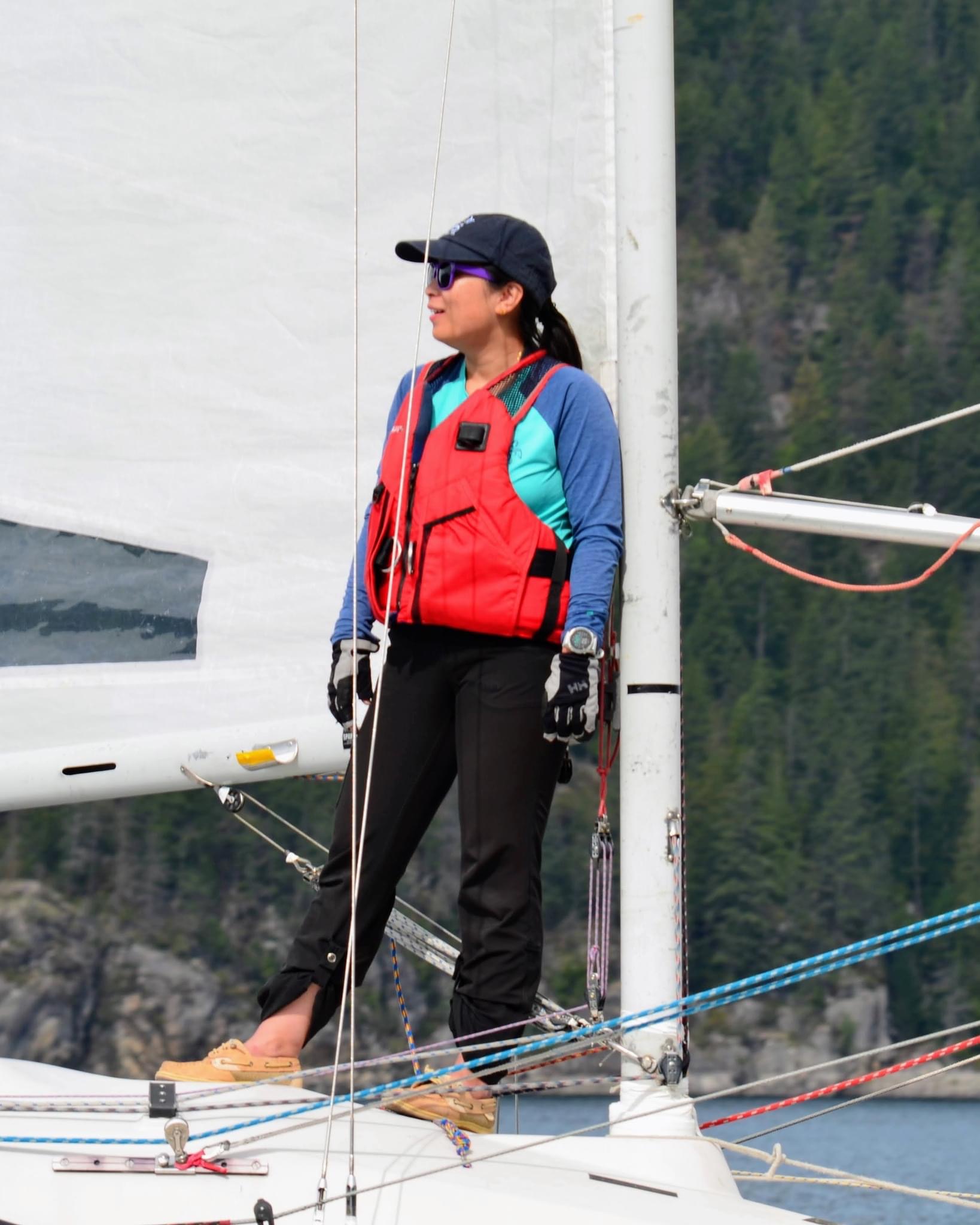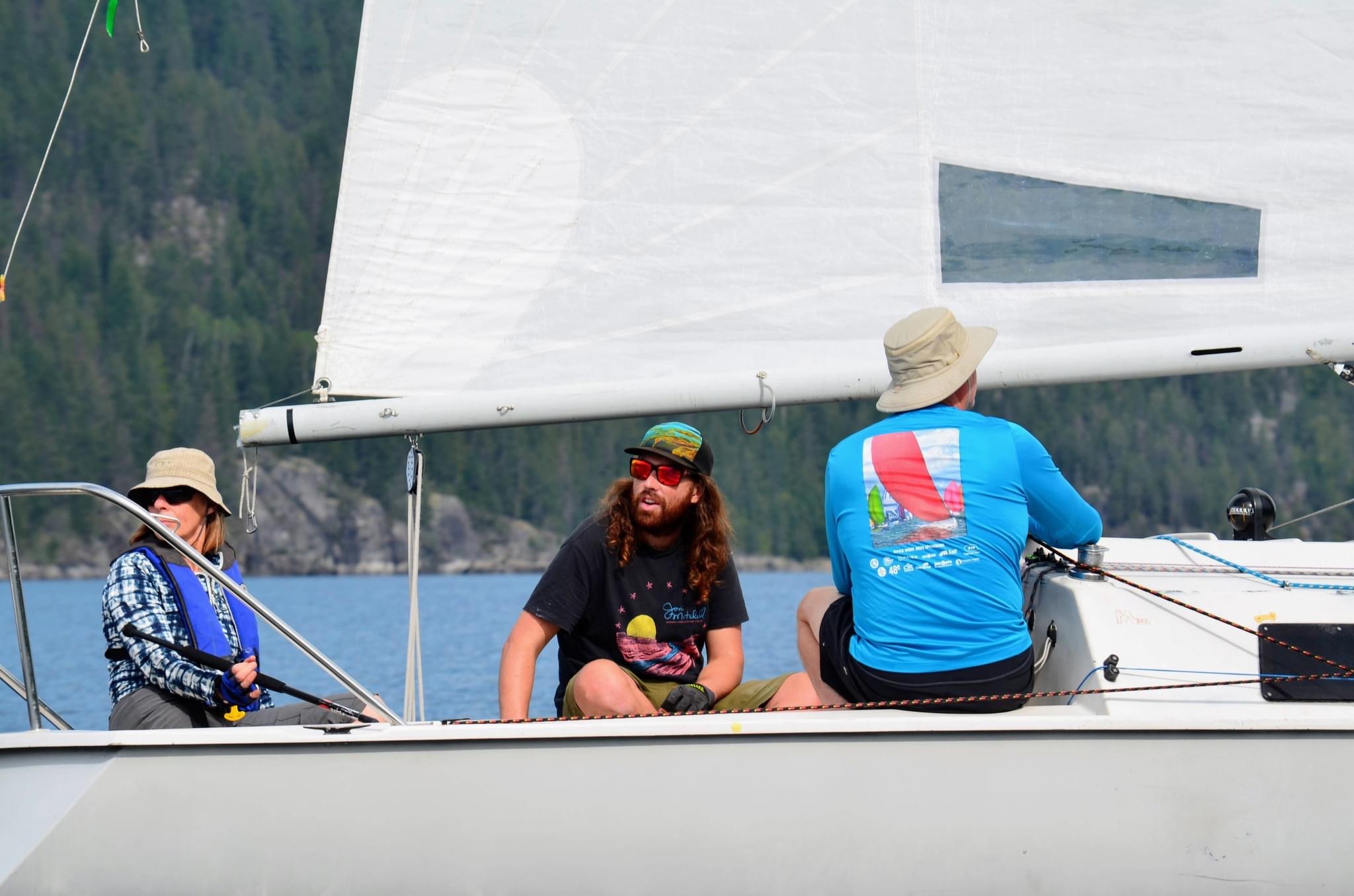 ---
Timely Purchase!
Cedric had a spare older NEXUS tactical racing compass which he donated to the Fleet, and was sold for $100 to Anne Armstrong in Nelson who Michael Clements sailed with in the 100th Anniversary Gray Creek Regatta, which she won with 6 straight bullets in as many races in very shifty and variable wind conditions.
---

Gibsons Regatta
Martins Win the Party! The Overall and Division one Winner for the Gibson's Regatta was Too Wicked in 1st Place (3rd year in a row) - Michael Clements and crew of Adrienne Mennell, Ella Li and Lazzara Mazariegos. The races were complex and super exciting courses. 2nd Place was M242 Polar Bear owned by Zach Thompson. Super fun event! Thank you Gibson's Yacht Club for a Great time!!!
FYI the regatta is sponsored by the Sunshine Coast Yach Club, Gibsons Yacht Club participates and provides some help.
News article:

https://www.coastreporter.net/in-the-community/gibsons-regatta-sails-on-7388667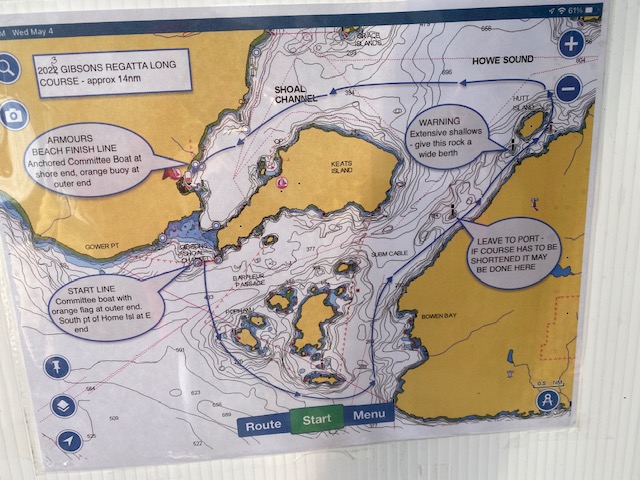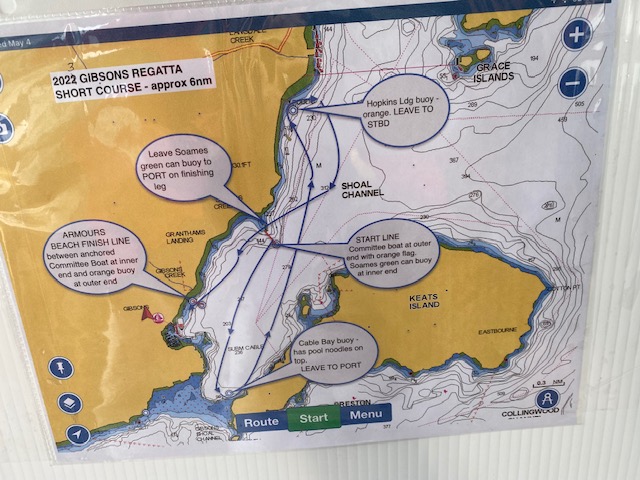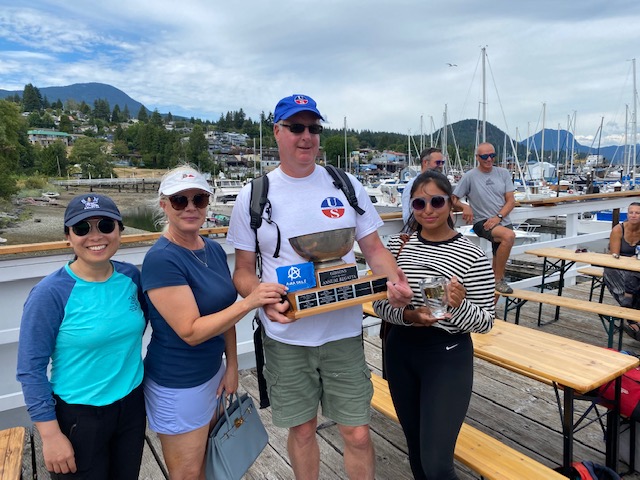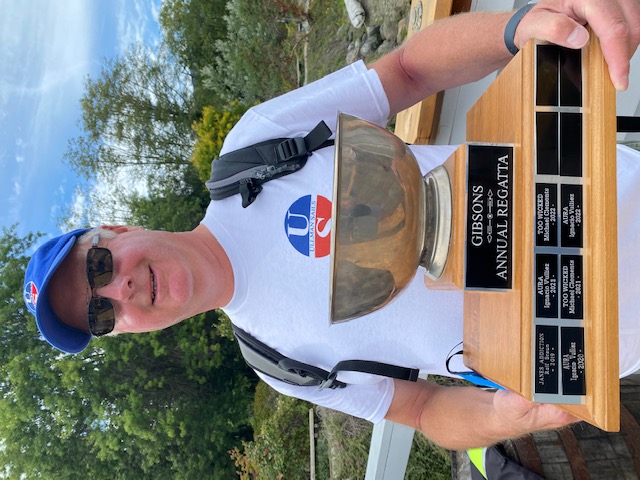 ---
Cow Bay Regatta - Canadian Champs
M242 Too Wicked owned by Michael Clements with crew Adrienne Mennell, Alan Barnes and Colin Gilbert went on to win the 2023 M242 Canadian Championships at the Cowichan Bay Regatta.  2nd was Alex Fox and team on Crantini, and 3rd was Mike and Rosemary Cannon and crew on Crown Royale for fabulous Racing! Terrific competition and had M242 boats, Treachery and Purple Martin come up from Orcas Island USA to race. Lots of Fun and Thank you Cowichan Bay Regatta!!!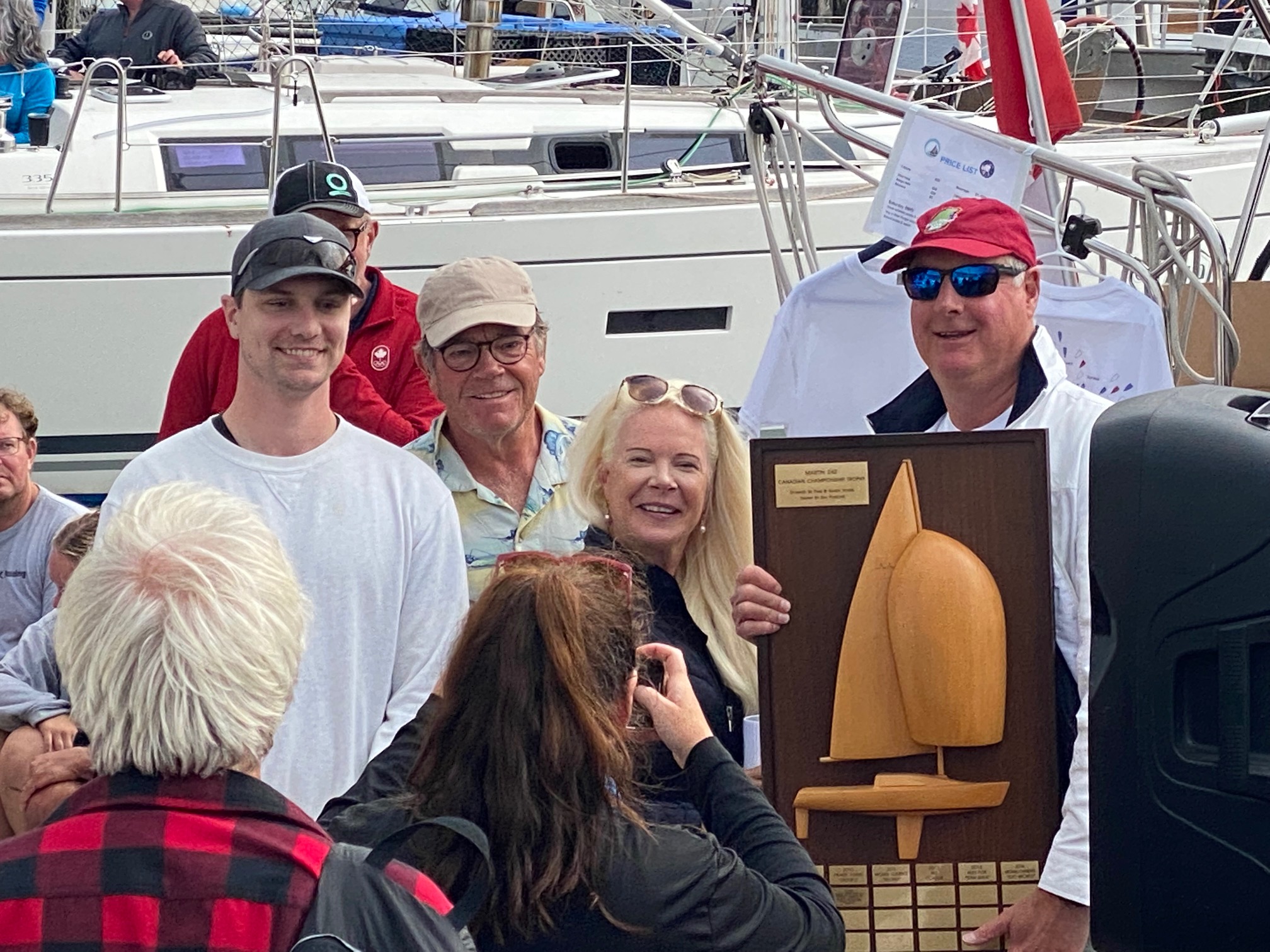 Results can be found
here
.
---
Welcome to the Regional Fleet - Mike & Rosemary Cannon
SOLD - 7th boat of 2023 to change hands - Victoria, BC on July 7th (non-listed transaction): Crown Royale (hull #281) - sold by Phil & Val Leitch to Mike & Rosemary Cannon of Victoria. 7th transaction of the year and the 66th in 6.5 years. The boat came with good sails, a yard dolly, a small outboard engine, and a 2016 Measurement Certificate.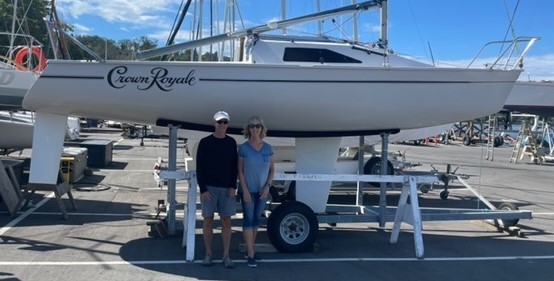 Mike has been sailing various boats for over 50 years, starting out racing Sabots on Salt Spring Island.  He graduated to Lasers back in the 80's then moved on to Fireballs which was where Rosemary got her introduction to sailing.  He and Rosemary then raced a Taser for many years.  Now after 20 years of summer cruising on their Beneteau 35s5, with racing limited to a bit of crewing for others on the side, they are both excited to be joining the M242 fleet in Victoria.
And they know what they're doing, finishing 3rd in the Canadian Championships at Cow Bay in early August - well done!
And don't worry - Phil & Val & family will be back in 242's once Phil gets a modest bionic man makeover done in the near future.
Enjoy your first 242, Mike & Rosemary!
---