Round Bowen Results - M242's Dominate Once Again
11 boats attended the event this past weekend, and the final results can be seen
here
.
Allan and Clare Strain were 2nd overall in the event on Shadowfax - congratulations!
Martin 242's were 2nd Overall, 3rd, 4th, 6th, 8th to 12th, and 18 (so 7 of the top 10, and 10 of the top 20)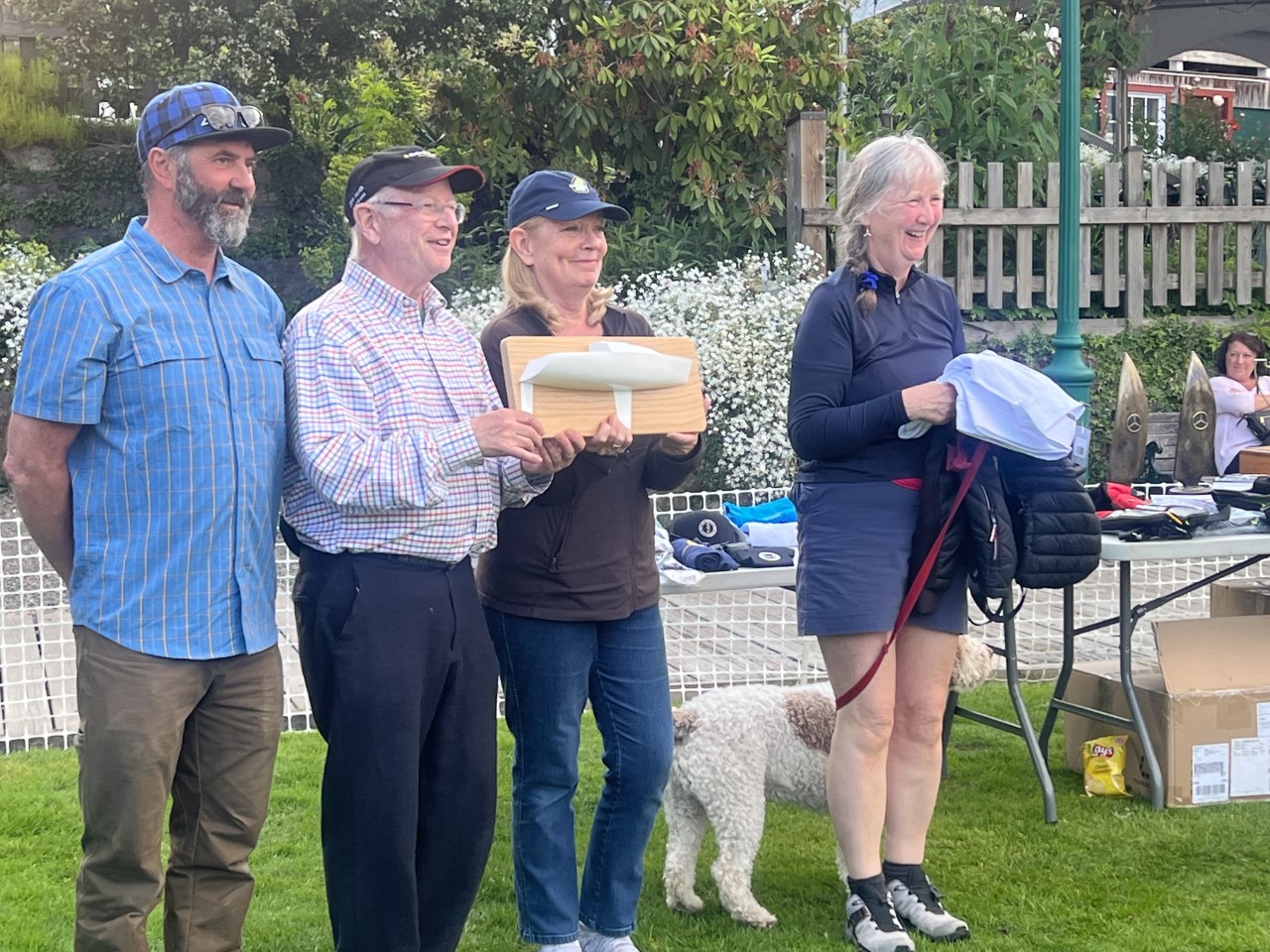 Shadowfax crew picking up some Hardware! Allan (middle left) holding the brand new Fleet 1 Round Bowen Award (donated by Colin Potter) and Clare (right side).
The downwind start was spectacular (first one in decades), and resulted in a bit of a gong show at Finisterre (at the NE corner of Bowen Island). The wind was highly variable the rest of the race up to Roger Curtis, and some PHRF boats got stuck for 3 hours in the massive wind & tide transition zone that had developed at Arbutus Point (at the north end of Bowen Bay at the west side of Bowen). Most of the 242's escaped the hole and kept the PHRF boats within eyesight.
Allan Strain reports:
"I would have won (overall) with an age allowance, and
SPOG
 gives age allowance. (Editor's note: I guess we should lobby for a change to the scoring rules for next year?) It was light, patchy, and very shifty. Glad I got into wind first and left the fleet behind as we rounded to tight reach up south side of Bowen."
Nice job racers!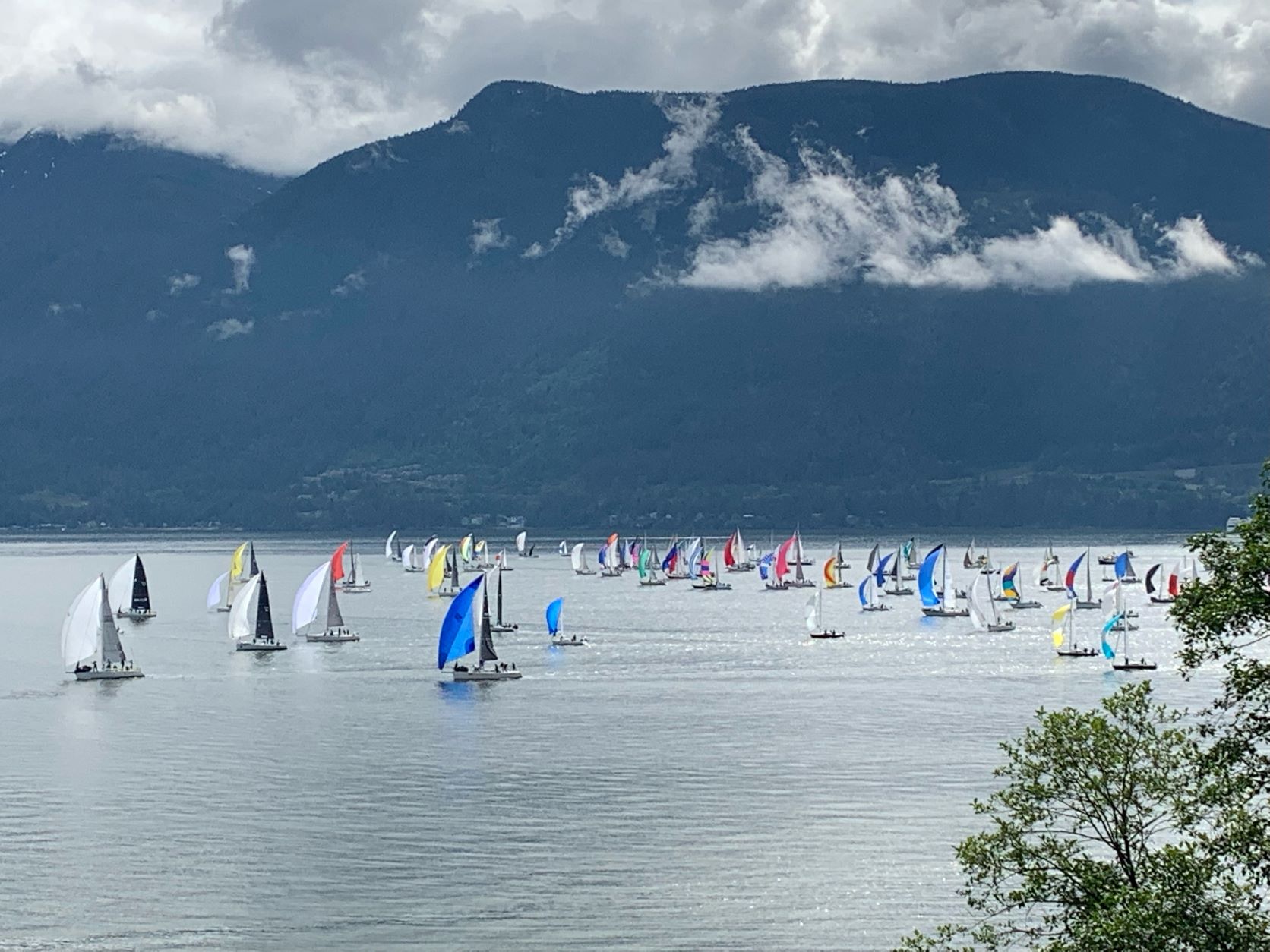 image credit: Stefan
---