Welcome to the Regional Fleet: Grant Atkins
SOLD - 5th boat of 2023 to change hands (Winnipeg, Manitoba, listed March 6, 2023): 1983 Martin 242 "Trigger", hull number 83 (Serial #100830683) listed for CDN$10,000, and sold on May 10 by Doug White to Grant Atkins of Royal Vancouver Yacht Club, who used to race 242's a lot with Todd Pearce.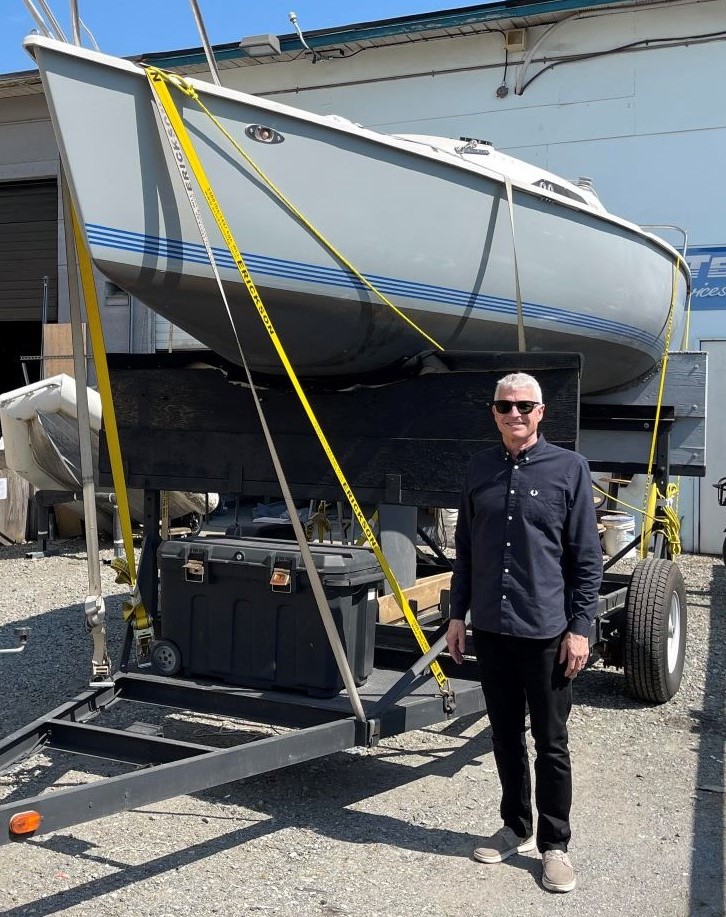 The boat had a single owner the whole time, and has only been sailed in freshwater on Lake of the Woods, Ontario, with extensive periods out of the water. The boat is in very good condition and comes with:
Full set of 2009 Ullman's sails that were used four times in 2009 and never since. There is also an older main, jib and spinnaker.
Brand new standing and running rigging and various fittings in 2008. The cost of the sails and rigging etc. was about CDN$10,000 at the time from MG Marine.
The hull does not have epoxy barrier coating on it but does have freshwater bottom paint. There are no visible blisters.
There was a heavy duty road trailer with a 7000 pound axle that was available separately and was hardly used. The trailer has removable bunks, electric brakes, safety run away brake system, and a 2 5/16 ball.
The boat also needs a 2016 Measurement Certificate, which is in the process of being filled out. The keel and rudder have been fully-measured and are almost perfectly in-spec.
Enjoy your 242, Grant!
---