Welcome to the Regional Fleet - Robert Britten & Jose Grandizo
On March 24th the 5th boat of 2021 changed hands: Luke Acker of Victoria, BC, sold No Worries (hull #266), to Robert Britten and Jose Grandizo of the Royal Victoria Yacht Club via a private transaction for CDN$9,000. Robert and Jose are very experienced racers who most recently jointly-owned a Melges 24 and competed at the 2018 Worlds in Esquimalt finishing 10th overall and 1st in the Corinthian Division.
While the Martin 242 is a new class for Jose, Bob has crewed at several North American Championships with skippers such as Jack Miller, Gerry Thompson, Jim Allen and Alex Fox: he has always really enjoyed the Fleet and the boat.
With a white hull, No Worries came with a yard trailer, newer outboard, two mains, and a new jib and jib sock. The boat hull/keel/rudder measured in perfectly and it came with a current, mostly-completed 2016 Measurement Certificate.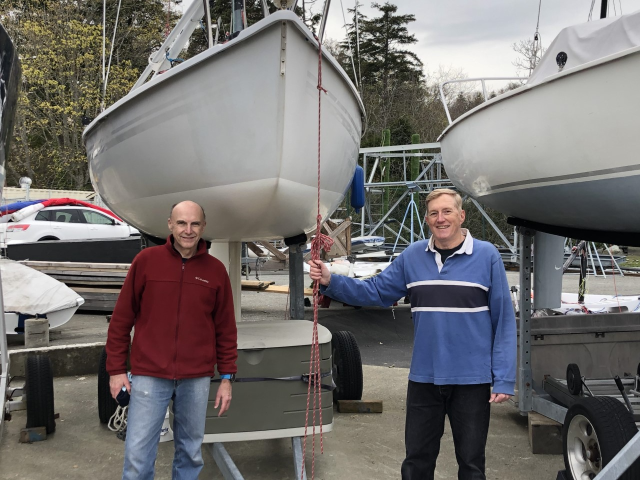 Welcome to the Regional Fleet, Robert and Jose, and enjoy your first 242!
---
Expansion of the Kootenay Lake M242 Group
On March 24th the 6th boat of 2021 changed hands: Don Bardenhagen of Sylvan Lake, Alberta, sold Steel Breeze (hull #63, listed July 31, 2018, for CDN$10,000) to Gary & Anne Armstrong of Nelson, BC.
Gary & Anne already own Coal Dust (hull #45), and their present plan is to launch both boats this summer and generate some excitement around the Martin 242 Class in the Kootenay's by inviting competent sailors to race one of the boats in their local races. They would then sell one of the boats to an interested sailor/racer in the Region, and ideally the new owner would buy the boat with the idea of racing it in the Kootenay Lake area. Steel Breeze will be the 5th 242 in the Kootenay's.
With a grey hull and epoxy bottom, Steel Breeze was built in 1983. It is competitive and in race-ready condition and was out of the water for the past 6-7 years. It came with a road trailer, 3 main sails, 3 jibs, 2 spinnakers, a 3.5HP Mercury outboard, and is minimum weight. It came with a partially-completed Measurement Certificate.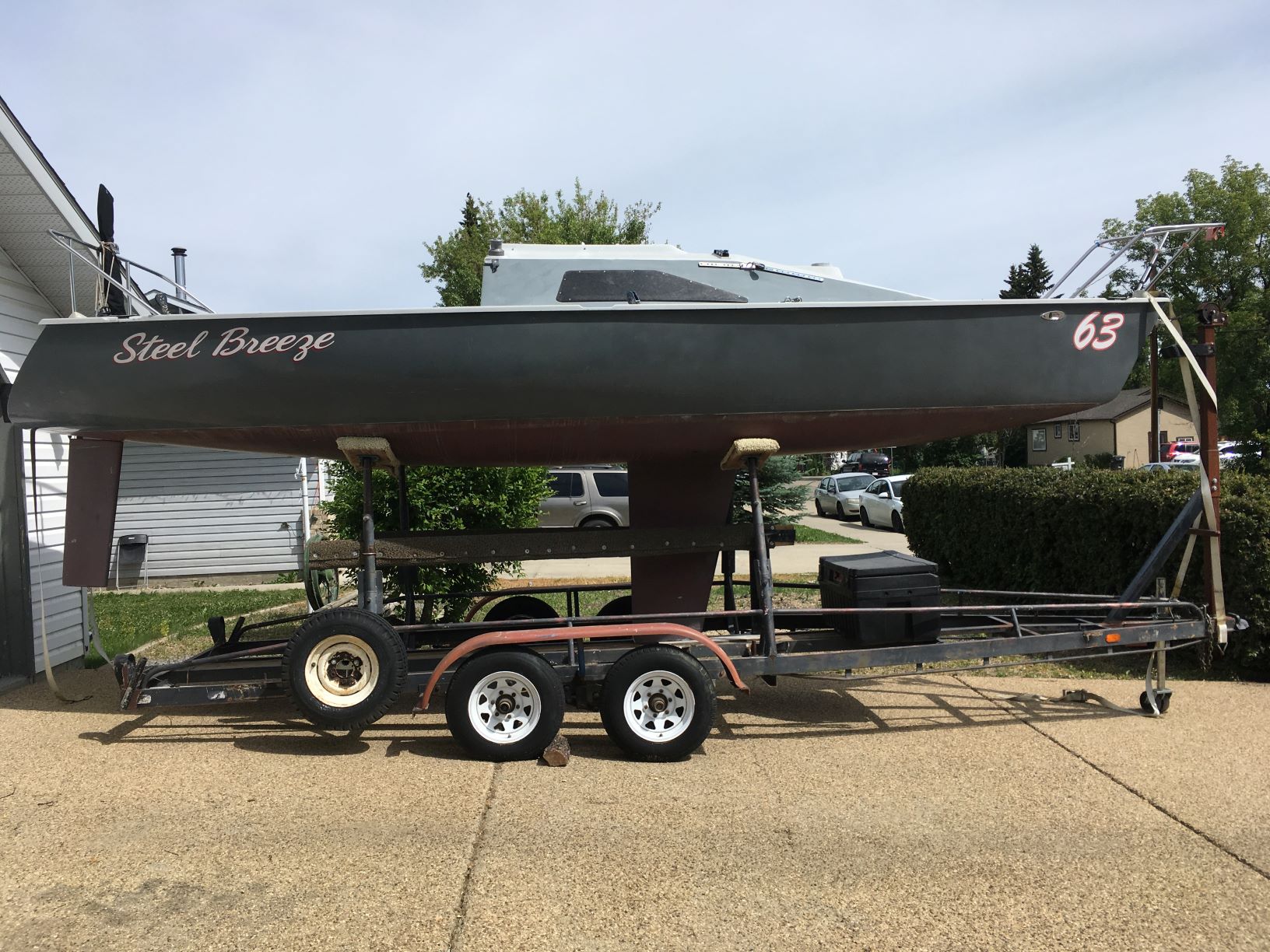 Nice work expanding the Kootenay Lake M242 footprint, Gary & Anne!
---
BC Sailing Covid 19 Update March 17,2021
BC Sailing has received several inquiries regarding the recent extension of the Provincial Health Orders (PHO). This newsletter is intended to help clarify sailing specific activities that are permitted under the PHO.
Adult Sailing
● Outdoor organized sport activities for adults (people aged 22 and over) are restricted to 10 or less people. For example, 10 singlehanded boats or 5 doublehanded boats.
● Training activities only.
● Crew should be household only at this time as participants must maintain a distance of 3 metres from one another unless everyone lives in the same private residence.
Youth Sailing
● Children and youth sport activities do not have the same gathering restrictions that adults do. Children and youth are permitted to gather in group sizes of up to 50 people, including coaches or organizers.
● 3 meters of physical distancing is required at all times. If physical distancing is not able to be maintained the activity is not permitted. Singlehanded sailing only unless both crew live in the same private residence.
● These restrictions apply to on-water as well as land-based training. Children and youth, in this instance, are people under the age of 22.

Regattas
● Regattas are not currently permitted under the PHO, and as such are not currently being sanctioned by BC Sailing.

****************************************************************************