Hits: 1551
Welcome back to the Regional Fleet - Ben Gartside
On May 9, the 4th boat of 2020 changed hands. Jim Vallance of Nanaimo Yacht Club sold Marty (ex-Mongoose), #260, to Ben Gartside, who will race it out of Sidney North Saanich YC.

Ben previously owned a 242 back in the 90's.


The light grey-hulled boat was originally listed for CDN$11,000 and came with a good road trailer, yard stand, lots of good sails, new jib sock and mainsail cover, new VC Offshore bottom paint, a 4.5hp Yamaha outboard, lots of extras, and a 2018 Measurement Certificate.

Great to have you back Ben, enjoy your second 242!
Hits: 1720
Royal Van's Season start now stopped

Check with other Clubs' websites for information on their Regattas
These events have been cancelled or delayed (hopefully):

RVYC Race Day;

Kitten Cup Regatta;

Beginning of Wednesday Night Racing;

May One Design Regatta.
In the meantime, here's a video made by Duncan Cameron on the M242 DEAN from Marina del Rey. Nice spinnaker trimming technique by Tim Clarke and a very successful mark rounding.
 Another reminder to what we're missing:

Hits: 1378
The Fleet Champion Series has started! 

AND STOPPED!




HOWEVER, Min of Mine did steal a march on the rest of our Fleet by
heading down to L.A. for the Midwinters out of the California Yacht Club in Marina del Rey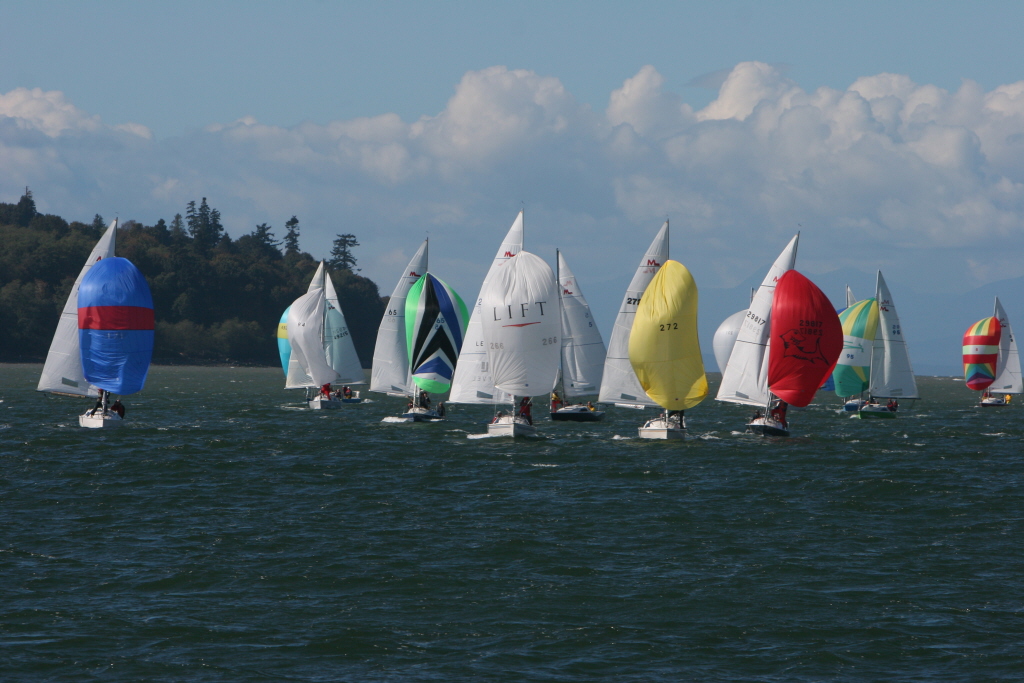 Min of Mine
leaps to the lead with first place finish in Marina del Rey.
Hits: 985
The 2020 North American championship website is now live and the Notice of Race is available for download. The site includes detailed planning information on where to stay, moorage, boat launching, how to get there, meals and food, health and safety, venue information, and more.