Welcome to the Regional Fleet - Patrick Morrison and Robyn Hilles
On January 14th, the 2nd boat of 2021 changed hands: Steve Emmes of Orcas Island Yacht Club sold Enigma (hull #79), to Patrick Morrison and Robyn Hilles of Bellingham, WA. Robyn has crewed on race boats before, but Patrick is new to sailing, and they plan on doing a mix of racing and cruising in their new boat. Patrick also mentions that he's looking forward to their 4-and-a-half-month-old son, Bruce, growing up with the boat and developing an appreciation and protective sense of the marine and natural world on it, not to mention respect for the wind... 
With a green hull, Enigma was listed for US$10,500 and was previously owned by Chris White who brought the boat up to spec after he bought it from Oregon back in 2015. The boat came with a Measurement Certificate and measured in perfectly. It also came with lots of extra equipment and features including, but not limited to:
A new top and bottom paint job 1 year ago
A single axle custom-build Martin 242 trailer with new tires, new bearings, races and seals, and a ramp launch extended tongue
A 2015 MG Marine rudder
A 2015 MG Marine boom
Summer canvas cover with bungee cord and bronze snap hooks
10 foot Livingston dinghy
Welcome to the Regional Fleet, Patrick, Robyn, and Bruce, and enjoy your first M242!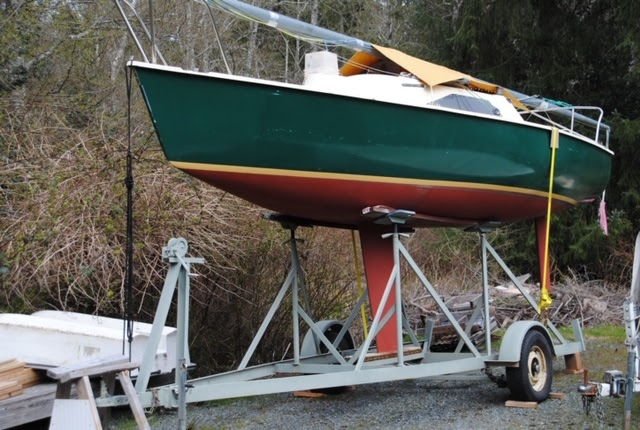 Welcome to the Regional Fleet - Jim Betts & Team
On January 9th, the 1st boat of 2021 changed hands: Stephanie Campbell of Anacortes Yacht Club sold Area 51 (hull #51), to Jim Betts, owner of James Betts Enterprises, which primarily builds Bieker boats. Jim purchased Area 51 for his young team that works for him, such as Will Porter, who will race the boat locally. They also plan on racing the boat in the WA360 (
https://nwmaritime.org/wa360
), which is the new race in Washington State created by the R2AK group. As such, Area 51 will be equipped with a pedal drive for the race! (Editor's Note: this I gotta see...)
Welcome to the Regional Fleet, Jim, Will, and Team, and enjoy your first M242!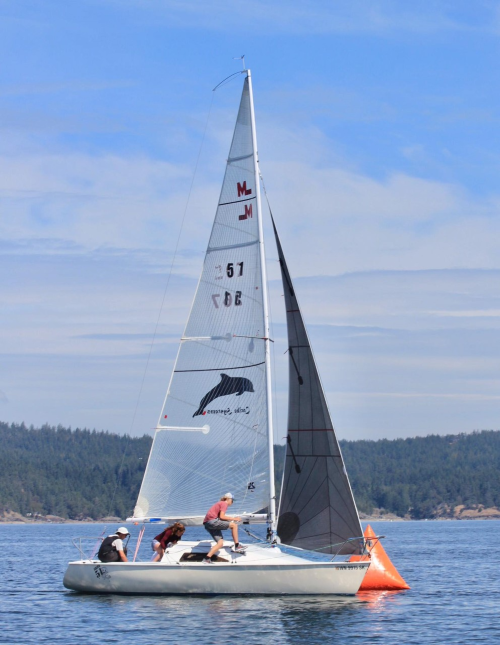 New Rules!

Happy New Year! With the change to 2021 we get to embrace a new set of rules for this 
Olympiad
. Not to worry, there are not too many changes that affect us in the Martin fleet everyday races, mostly just clarifications, but there's a few little changes that are interesting, so you might want to read up…
Here's a good summary of the changes from 48° North:
https://48north.com/racing/racing-technique/racing-rules-changes-for-2021/
Other Links:
'Official' World Sailing rule book (free download!):
https://www.sailing.org/documents/racingrules/
There's also a 'study version' at this site that makes it easy to see what changed.
Sail Canada prescriptions:
https://www.sailing.ca/rules-prescriptions/
See you in the 2021 protest room! (hopefully not)
Pop Quiz for bonus points:

This flag now means something if flown by a race committee, what is it?
(Hint: it does 
not
mean 'race to the bar for a beer')