Fleet One "Return to Racing Policy" for June
Hi everyone,

For the past few days your Fleet One (Vancouver) Executive Committee has been extensively debating the new PHO and BC Sailing Guidelines for returning to competitive sport.
After taking all the Executive Committee viewpoints into account, and recognizing that a large percentage of our Fleet is over the age of 60, plus taking into account the impossibility of 4-person bubbles existing across the entire Fleet, and wishing to ensure that our Fleet respects our older members and their desire for a level playing field and to race in a safe manner, the following "Return to Racing Policy" for Vancouver Martin 242's is being announced today:

1. For the month of June the Vancouver Martin 242 Fleet will restrict boats competing in various events to a maximum of 3 people per boat, and;

2. No spinnakers will be used: white sails only on each boat, as was the case last year at the same time
The "Return to Racing Policy" will enable 2-person boats, of which there are quite a few, to race and be competitive for the month of June against 3-person boats.

This Policy, which was not arrived at unanimously nor without some difficulty, but which had a 90% support level amongst the Vancouver-based Executive Committee members, will be revisited for the month of July, near the end of June. By then we will have a much clearer idea regarding vaccination levels in BC and hopefully a much greater reduction in COVID test-positivity rates and infection levels.
The Royal Vancouver Yacht Club will be resuming Wednesday Night Racing on June 2nd, followed by the June One Design Series on Saturday June 5th.
Check the RVYC website at www.royalvan.com in the "On The Water / Regatta Schedule" subsection (https://www.royalvan.com/wes and https://www.royalvan.com/ods) for details on how to Register for either event.
Let's all stay safe on the water.
Best regards,
Michael Clements
Fleet Captain, Fleet One

**UPDATE ON Sailing Instructions - May 31**

RVYC Wednesday Night Racing Program - Some Changes

1. The weather marks will likely be set after the warning signal sounds. This will make it easier for the Race Committee to position the marks more accurately in the wind that prevails during the start sequence.

2. There will be a spacer weather mark for the month of June. The Fleet will be polled after the June Series to see if we wish to keep the spacer mark or remove it.

3. The start sequence will be 3 minutes long instead of the usual 5 minutes. This will speed things up.

4. The leeward mark will be the start line pin end.

5. Race course lengths may be somewhat shorter than usual. As a result, " Two races are scheduled each day. One additional race may be added if conditions permit."

---
Racing's Back!!
Latest update from BC sailing here:
BC Sailing Covid 19 May 25 Update


"Organized racing is now allowed."
Update May 27

from Colm Webb, Director of Sailing and Membership, Royal Vancouver Yacht Club:
"...we have been arranging our resources to resume Wednesday Night racing this coming week June 2nd"
---
---
Martin 242 Winch Maintenance
So your winches are sticky and squeaky? Trying to recruit football linebackers for jib trim? Maybe it's time for some dreaded...winch service!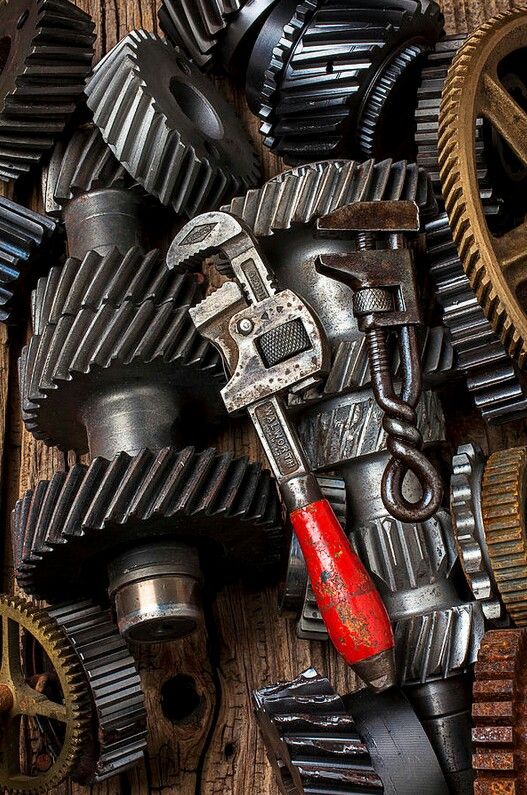 Image Credit: 

BRECOflex CO., L.L.C.
Here's a how to, in 5 easy steps!
There's usually a screw on the winch that you need to undo. Philips head (big). The big screw is in the middle of the winch. Access from the top down. It's about 2-3" into the hole in the winch top. Some winches (like the Lewmar pictured below) have a circular spring retaining clip on the top of the winch instead of the screw. It needs to be carefully pried open with a flat sharp screwdriver.
After the retaining screw is removed, lift the winch very slowly so you can see how all the bits go together.
Disassemble all the pieces & clean off the old gunky grease. There are small spring clips inside the winch that hold the clicking "pawls" in place. Any specialty grease cleaner will do, but plain diesel fuel also works. Just make sure to dispose of the old fuel properly.
Some winch grease is all you usually need after you clean off the old grease to a reasonable extent. Perfection is not required.
Take a deep breath, enter a state of zen serenity, and reassemble the way it was.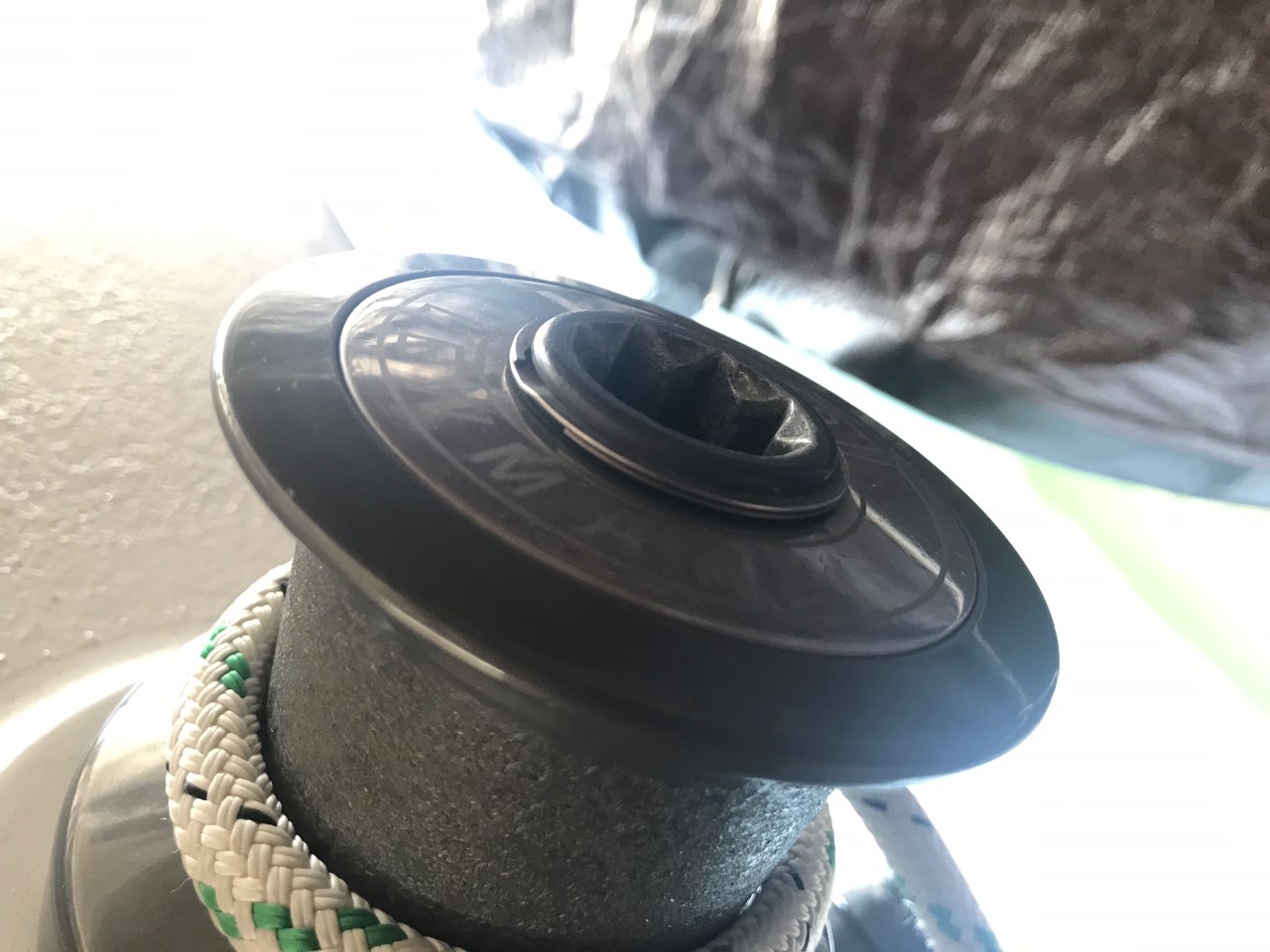 Lewmar Winch with clip-style retainer
It's usually about a one hour job per winch if they haven't been greased for years, and 10 mins if they have. Face your fears, it's not that bad!
Here's a good resource for reference:
http://cruising.coastalboating.net/DIY/PracticalGuides/ServicingWinches.html

---