Congratulations to Michael Clements and crew on Too Wicked!
A perfect start to the One Design season, especially for Too Wicked. Sunny weather, 10 - 15 knots of breeze and 5 races brought out the top players and made for close racing amongst the top 3 boats with only 1 point separating them.  Overall results will be entered into Fleet One's In-Bay series and we'll have both the Wednesday Evening Series and the In-Bay series underway. 
Gentlemen (and Ladies) Start your motors!
Oh, wait, wrong sport.
Okay, this Wednesday will see the start of Fleet One's racing season. Chaos may ensue for those with new crew (watch out for Whippet #5!) or those who have just entered the Vancouver M242 Fleet.  With 15 - 20 boats on the line, starting and turning corners is always entertaining and exciting for crew and skippers alike. 
I like to think of Fleet One as the kinder, gentler Fleet; but some may disagree.  The best sailors are competitive, competent, and will catch out errors by the boats around them.  Sometimes those errors are dealt with by protest and a flag, sometimes by protest and debate which can become heated.  The very best way is to let a jury decide. That is how the rules of our sport are designed to be enforced, not by who can yell the loudest or intimidate the best.  Wednesday evenings are beer-can racing (albeit competitive) and most of us want to enjoy this time on the water and the community of friends it creates.  Let's go sailing.
DON'T FORGET TO REGISTER!   Registration is done online here.  AND for the One Design Series, www.royalvan.com/ods is the place to go.  REGISTRATION IS REQUIRED 48 HOURS BEFORE THE EVENT! Do it today.
Water, water, everywhere... except under the cranes!  Sometimes with low tides, boats with dry moorage will have to adjust their normal routine for launching and hauling out.  Alan Drinkwater has prepared a spreadsheet with dates that need consideration for hauling out at Royal Van.  Kits boats can assume that they will have to review their launching and hauling times as well although Alan did not address depths at Kits for this table.  Please check out the table Alan prepared here.  It is now a menu option for this season under Wind and Tides to the right on desktop displays.  Also check the tide tables a few days before the event.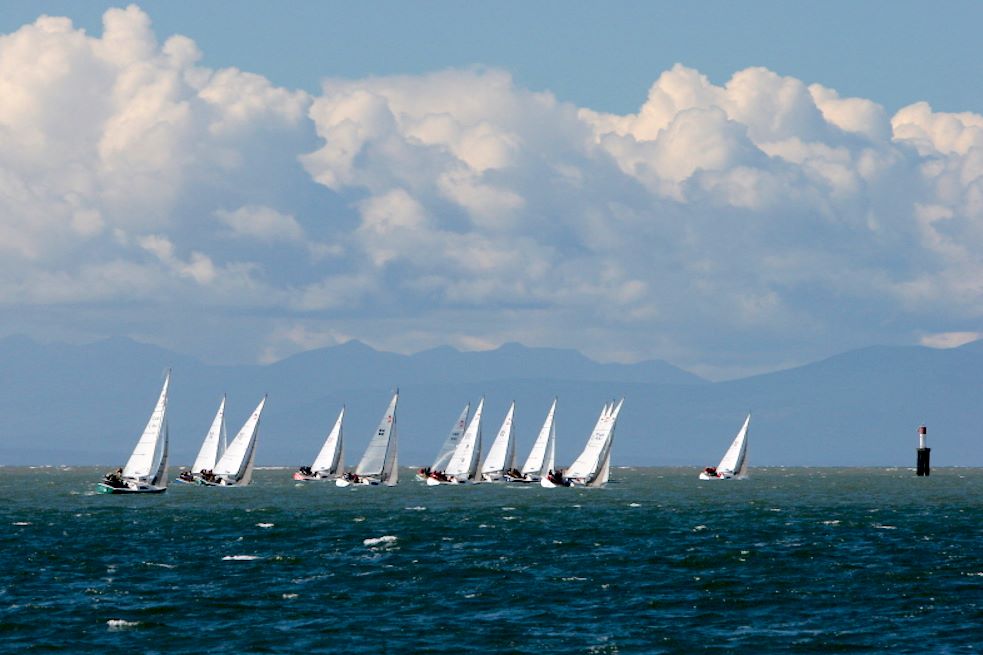 Congratulations to Joseph Pratile, a dinghy racer from Ontario who is keen to get racing the Martin 242 Electra.
Electra was campaigned by Tim Murphy and Chuck Lawson who will now campaign the ex-Crown Royale.  
Joseph will keep the boat at Kits Yacht Club.
He's interested in lining up crew and a helmsperson, so if anyone is interested please contact him at 

This email address is being protected from spambots. You need JavaScript enabled to view it.

 or 647-654-5639.
Enjoy your first 242, Joseph!