M242 Deck Padding
The Pacific Northwest Regional Measurers (Ken Holland, Chris White, Ken Machtley, Jeremy Smith, Anthony Collett, Allan Strain, Tim Murphy, Jim Hyslop, Frank Rogers, and Michael Clements) proposed to allow M242 owners to experiment with deck padding in 2021 onwards with these goals in mind:
To make the M242 more comfortable to race by eliminating the deck rail "bump" issue
To attract new owners and crew who will like the increased comfort.
During 2020 an experiment was done on one Vancouver boat in a wide range of wind conditions across ~30 races to collect data on how one such padding setup could be constructed and used, and the results were excellent. It's a game-changer re: crew comfort.
Other owners may come up with even more innovative solutions that are simpler, possibly cheaper, and more or equally effective: let the experimentation begin.
On November 25, the IMCA Technical Committee met via Zoom and agreed that:
The deck padding concept had merit
It did not affect the boat structurally
It did not enhance performance
It did provide a higher degree of comfort for skipper and crew
It was inexpensive
Other solutions may be developed. For example, Mike George (MG Marine) suggested that he would contact someone in his area and see about a foam solution. Another idea proposed by Ken Machtley prior to the meeting was to use button snaps for snapping cushions onto the cockpit seating: one monolithic custom molded cushion on each side with 4-6 snaps for attachment.
The Technical Committee will allow all owners & crew to conduct unrestricted experiments with deck padding in 2021 in order to develop the best solution(s) for the greater good (400-500+ minds on the issue are better than just a few)
The IMCA Technical Committee will revisit this topic at the end of 2021 and determine if some Class Standards can be developed with regard to color and design
If more time is required by the Technical Committee to evaluate the solution set(s) then it may decide to roll the decision process into 2022.
The test boat used the following materials to construct the padding that is seen in a document (with many photos and a step-by-step installation guide) posted on the Fleet 1 & 2 website in the M242 Class Docs section: www.m242fleetone.org
$85 for 12 Interlock foam mats (they come in packs of 4 at Home Depot, Model # is 20009, SKU is 100811661)
$10 for 5 feet of ¾' width double-sided sticky Velcro (available on Amazon)
Some duct tape
$18 for a can of 3M Super 77 spray-on glue
2 long screws and washers
All of these items are available at Home Depot stores or Amazon. Total materials cost was about CDN$125.00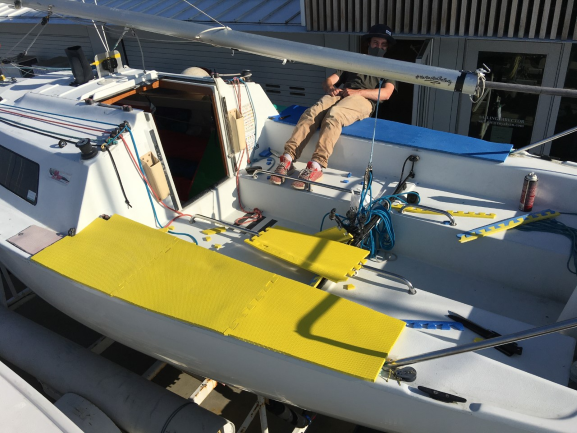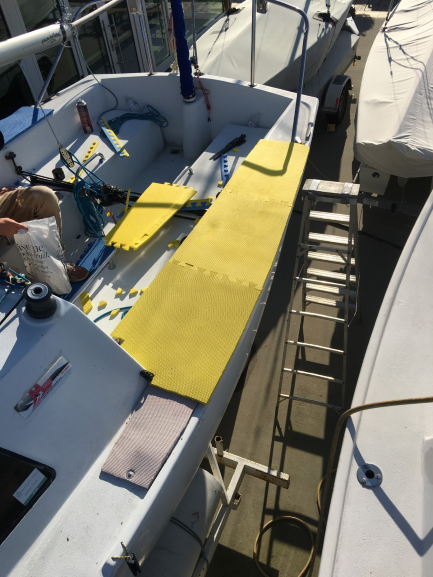 NEW SERVER.

Fleet One appreciates the Free Service that Peter Wealick provided to host our website, through his company, abcomm.ca.
Aboriginal Communications provided space on their server at no cost to the Fleet.  As a non-profit society, the Martin 242 Fleet One Association thanks Peter for his support over the last several years.
Our site has grown in size and has bumped into the data storage limit that was so generously provided.  The Fleet One executive decided to seek out other options to meet our web communication needs.

Again, a big thank you to Peter Wealick, President of Aboriginal Communications.