The 2020 North American championship website is now live and the Notice of Race is available for download. The site includes detailed planning information on where to stay, moorage, boat launching, how to get there, meals and food, health and safety, venue information, and more.
Congratulations Jeremy and Tara!

Jeremy & Tara Smith win the Midwinters in L.A. In a 4-race Series, Jeremy & Tara (sailing with Steven & Heidi) won out over an 11 boat Fleet by sailing consistently with two 3's, a 4, and a 2.
Sun, fun, great racing, and wonderful people
Denise put it best when she spoke at the awards ceremony, saying how wonderful the relationship is between the M242 fleets, particularly how welcome they feel when they come up to Canada.  All we can say is "Back at y'a", Denise.  Our friends at Fleet 3 could not have been more welcoming!  Denise and Mike George, Julie Coll, Fleet 3, and Cal Yacht Club were absolutely fantastic.  We had what could only be described as a perfect weekend.
Half of Team Min of Mine brought along their other halves to race at the Midwinters at Cal Yacht Club:  Tara and Jeremy, Heidi and Stephen, representing Royal Vancouver Yacht Club, Royal Victoria Yacht Club, and Fleets 1 & 2.  Tara had raced one Midwinters in 2014, but it was a new experience for the rest of the team.  Julie Coll kindly offered to loan us her very well prepared 242, as she was racing on a J/70 as a lead-up event to the Worlds this summer.  Needless to say, Tara and Heidi were a BIT excited to find that Julie had a pink spinnaker and pink draft stripes on her sails…………. 
Come Race Martin242s On Vancouver's Beautiful English Bay!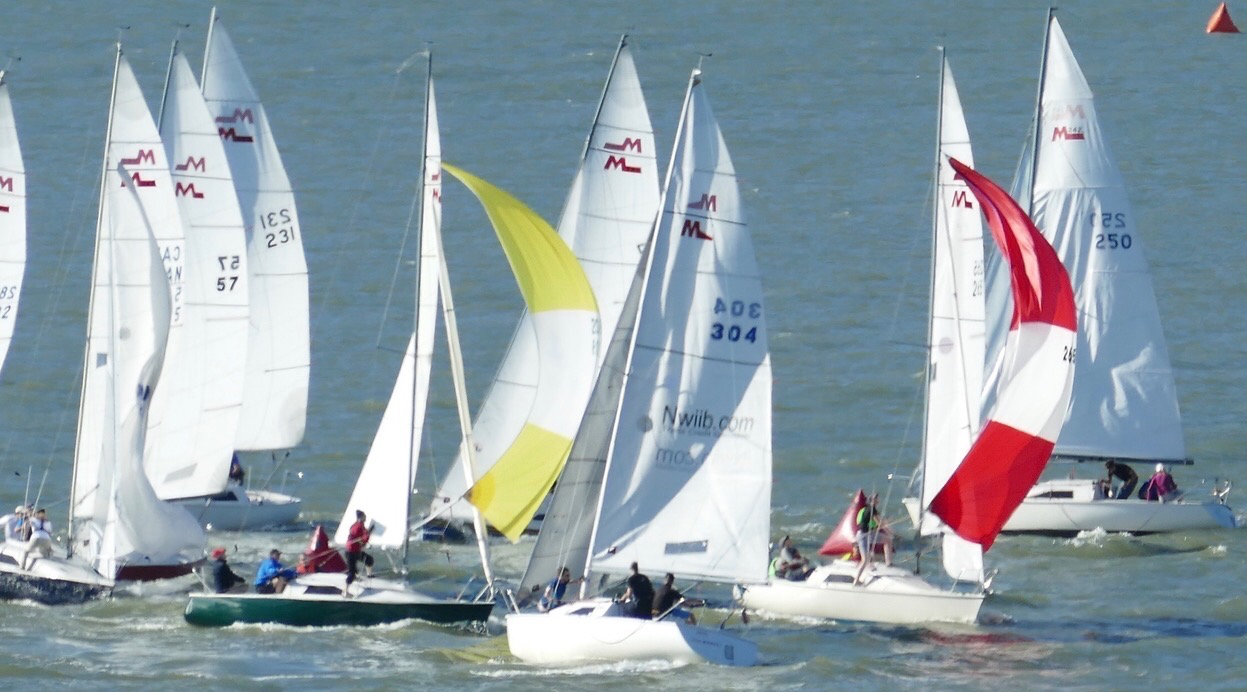 Do you want to race?  Are you competitive? Then come race Martin242s with us!  Meetup at Royal Van March 11, 7 pm

Martin 242 Fleet One or Fleet Two Member/Boat Registration