Fleet Captain's Dinner -  was Oct. 19, 2018
  
Thermopylae Regatta Results
FLEET TWO FUN IN VICTORIA
Michael Clements makes sure the results are recorded!  Well done Star Point with Jeremy Smith and Michael.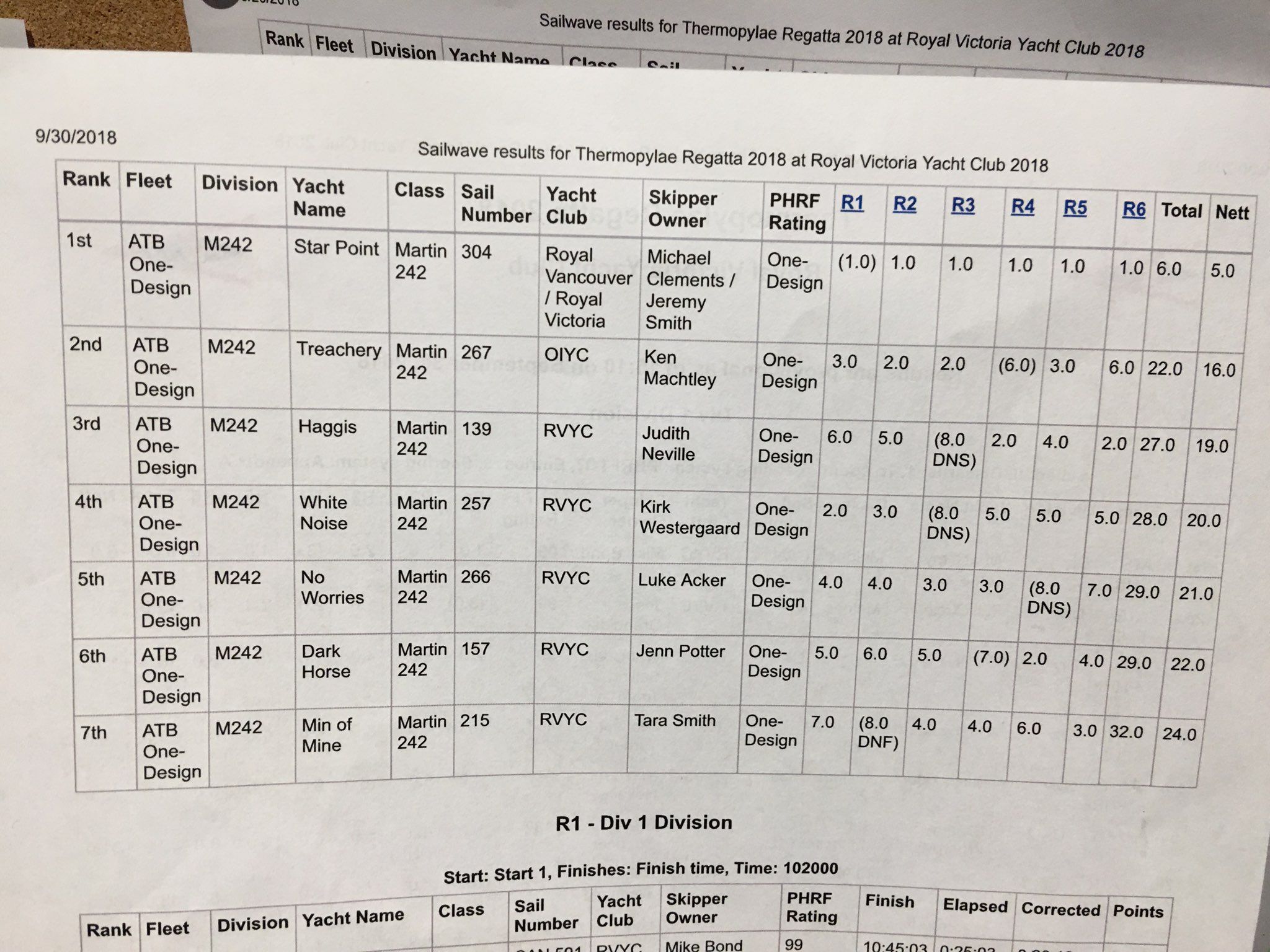 HELP US OUT
Ken Machtley(Treachery #267) from Fleet 2 (Orcas Island division) has sent out a questionnaire to find out support for holding the North American Championship Regatta in the West Sound area of Washington and which dates are most popular.
Please check your spam/junk mail folders if you haven't seen his email and please respond as soon as possible to that planning for next year's Championship can proceed.
-----------------------------------------